What You Need to Know
Purchasing health insurance on your own or choosing the right plan from your employer can be complicated. Regardless of whether you are young or a "senior," married or single, have a family of five exuberant kids or three relaxed cats, selecting the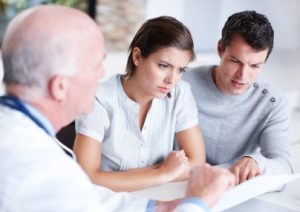 right health insurance plan for your needs can be difficult and risky. High-deductible health plans have become very popular lately because consumers are frequently overwhelmed by the ever-increasing cost of monthly premiums. However, choosing a low-cost plan based on premiums alone is a gamble that could set you up for unexpected expenses. It's important to research what you're buying.
Here are five things to know about high-deductible health plans:
While high-deductible plans have lower premiums, most don't offer protection against high out-of-pocket healthcare costs. In fact, a recent study published in the American Journal of Managed Care, showed that the likelihood of financial trouble was higher for all enrollees on high-deductible plans, but especially those who were low income or had a chronic condition.
Recent studies have shown that people who choose high-deductible plans are more likely to skimp on preventive care, defer needed hospitalizations, and forego taking prescription medicines.
Not all high-deductible health plans qualify you for a Health Savings Account (HSA). Your plan must meet the following requirements to qualify:
* A minimum deductible of $1,350 for an individual or $2,700 for a family in 2019.
* An out-of-pocket spending limit of no more than $6,750 for an individual and no more than $13,500 for a family in 2018.
* The plan must be your only health insurance plan
* You must not be eligible for Medicare
* You cannot be claimed as a dependent on someone else's tax return
According to the Kaiser Family Foundation, the average annual employer contribution to an HSA-qualified plan is $603 for single coverage and $1073 for family coverage. However, about four in 10 employers with high-deductible plans don't contribute any money to HSAs.
High-deductible health plans are considered "catastrophic" coverage and generally work well for young, healthy people who don't use a lot of healthcare services. Reuters Health reports that studies have shown individuals with chronic conditions who choose high-deductible plans are more likely to resort to expensive, crisis care through the emergency department.