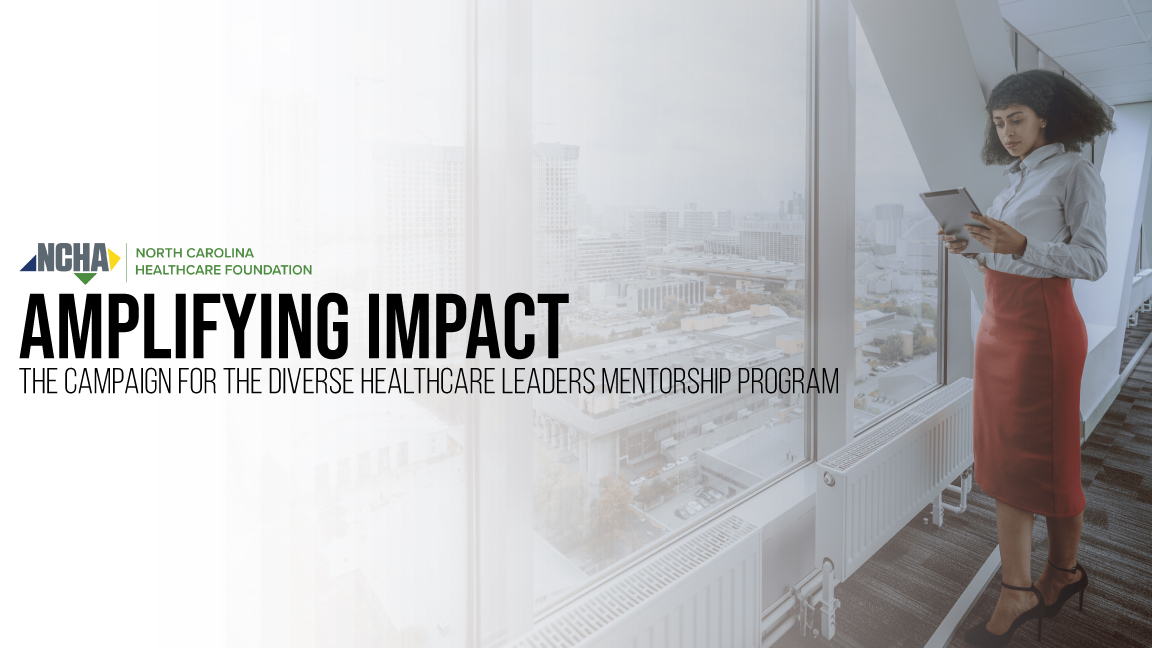 "Equity in healthcare ensures everyone has access to the best care, all voices are heard, and those making administrative decisions on care reflect those receiving it. We must all be invested in this, for the quality of our hospitals and health systems impacts all of us."
- Stephen Lawler, CEO, North Carolina Healthcare Association
INNOVATE
The knowledge mentees receive can change careers and save lives, which is why supporting this effort is so important.
iNSPIRE
The Diverse Healthcare Leaders program helped Garland Goins Jr. prepare for the next step in his career.
IMPACT
The Diversity Fellows program helped prepare LeVelton Thomas for new responsibilities at work.
SUPPORT TOMORROW'S HEALTHCARE LEADERS TODAY
We're at 21% of our fundraising goal.
We need your support to raise the meter!
Countdown to our Fall Giving Launch
Thank you to the following donors
Presidential Donors ($10,000+)
Executive Donors ($5,000 - $9,999)
Tarwater Family Foundation
Wingate Family Foundation
Ambassadors ($500 - $4,999)
Niti Armistead
Katie Galbraith
Walter Pofahl
Michael Waldrum
Roxie Wells
LaPonda Edmondson
Greg Gombar
Vanessa Ervin
Jeff Dial
Jody Fleming
Thomas Owens
Chris Collins
Eric Eskioglu
Jackie Anderson
Michael Smith