NCHA Strategic Partners (NCHASP) and the North Carolina Healthcare Foundation (NCHF) are coordinating the identification of need, procurement and delivery of materials on behalf of NC hospitals. NCHA is providing copies of the spec sheets to be available for NCHA members. If you have any questions about the Coronavirus Relief Fund or products purchased by NCHASP, please contact us at caresact@ncha.org or 919-677-4130.
About the Coronavirus Relief Funds
NCHA was awarded funds from the NC Office of State Budget and Management (OSBM) through the Coronavirus Relief Fund to purchase PPE and supplies/equipment necessary for life safety, health, and sanitation on behalf of hospitals. The funds appropriated are available to expend until December 30, 2020.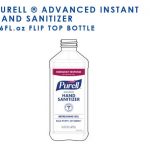 Purell Advanced Instant Hand Sanitizer - 16 oz. Flip Top Bottle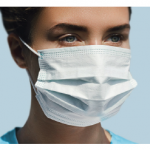 Freudenberg Performance Materials 3-ply Mask (FPMD2020)
(Awaiting FDA Level 3 Surgical Mask Approval)