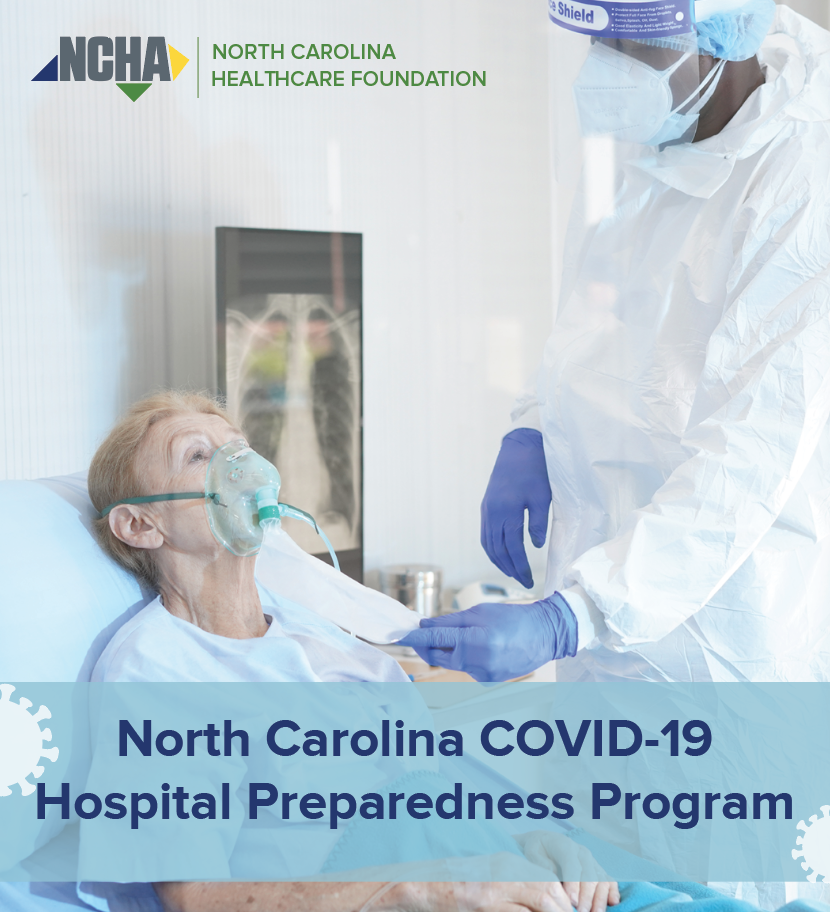 The North Carolina Healthcare Foundation (NCHF) received a second round of funding from the US Department of Health and Human Services, Assistant Secretary for Preparedness and Response (ASPR) under the COVID-19 Hospital Preparedness Program (HPP) and is now seeking requests for proposals (RFP) from interested North Carolina non-profit and for-profit hospitals. This funding is intended to support the urgent preparedness and response needs of hospitals, health systems, and health care workers on the front lines of the COVID-19 outbreak.
NCHF will use an RFP solicitation process to assess new and ongoing needs to determine where these funds can have the greatest impact. Given North Carolina's diverse population and the health disparities that have been exacerbated during the current pandemic, NCHF seeks to provide funding to programs and activities that have the greatest potential to address these disparities.
A total of $2.8 million is expected to be granted in the second round of the North Carolina COVID-19 Hospital Preparedness Program. Grant requests can range from $75,000 to $150,000.  NCHF will engage an external selection committee and expects to award 20-25 grants in this cycle. This funding opportunity is now closed.