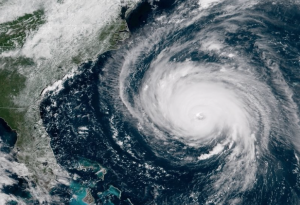 All funds raised through this effort will go to support North Carolina's healthcare workforce and their communities as they rebuild from Hurricane Florence. 100% of your donations go directly to those in need.
Your gift will allow the North Carolina Hospital Foundation to foster and accelerate the collective impact of hospitals, health systems, and care providers to help restore the health of communities affected by Hurricane Florence and the subsequent flooding.
Throughout the storm and its aftermath, we have been reminded of the resilience of North Carolina's dedicated healthcare workers, many of whom continued to care for their neighbors, despite the uncertainties awaiting them at home. Member hospitals and health systems are rallying around their employees and colleagues, but the needs are great. Please consider donating today!
The application process is now open for employees to make their request for assistance. Click here for details, including eligibility requirements, application forms for employees and verification forms for hospital leaders.
Donate to the Fund by Check
Make your check payable to the NC Hospital Foundation. In the memo line, please write Disaster Relief Fund.
Send to:
The NC Hospital Foundation
PO Box 4449
Cary, NC 27519-4449
Please send any questions to ReliefFund@ncha.org. We will respond promptly.
The Disaster Relief Fund, administered by the North Carolina Hospital Foundation, a 501(c)(3) organization, has been established to provide assistance to member hospital and health system employees and their communities significantly impacted during the September 2018 hurricane and flooding disaster. Contributions are tax deductible.