Launched in 2019, the Diverse Healthcare Leaders Mentorship Program cultivates a diverse pipeline of leaders in health care. The one-year program pairs high-achieving minority individuals with executive leaders in the healthcare space.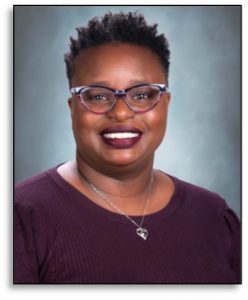 Bridgett Luckey, a graduate of the 2023 cohort and Director of Grants and Outreach at ECU Health, shares:
"The most helpful component of the program is the welcoming environment from NCHA staff, mentors, and fellow mentees. The program is an incubator for growth that offers access to resources and relationships to excel as a leader."
With the encouragement of her mentor and fellow mentees, Bridgett recently launched her own LLC, Straightway Consulting. Bridgett is just 1 of 60 outstanding graduates of the Diverse Healthcare Leaders Mentorship Program, each with their own incredible accomplishments to share.
Your monthly gift supports leaders like Bridgett and sustains the Mentorship Program by providing key resources and opportunities for Black, Indigenous, and People of Color (BIPOC) healthcare leaders. Make your contribution today to build racial and health equity in North Carolina.