Just Culture x 2
Registration for this event is full
Event Navigation

 We struggle in today's world to hold people accountable in a fair and just manner when things don't go as planned. Nowhere is this more evident than in high consequence industries like healthcare, aviation and energy. We all want accountability, but what does that look like when any mistake, any choice, could have devastating outcomes? 
Outcome Engenuity's Just Culture Certification Course explores this very question and changes how industry leaders view the concept of justice. Synthesizing research from systems engineering, human factors, and the law, this course empowers leaders to make a difference. Leaders make an immediate impact upon returning to their organizations to improve investigations, reducing adverse events, and fostering a culture of curiosity, shared learning, and accountability. 
Join Outcome Engenuity as we explore the core concepts that will become the foundation for your Just Culture. Become an expert in the Just Culture AlgorithmTM – the tool that brings these ideas to life within your organization. 
All course participants will also receive a one-year subscription to the newly released Just Culture Assessment Tool (JCAT) and the Just Culture Academy. JCAT will support participants' use of the Algorithm and help operationalize Just Culture in their organizations. The Just Culture Academy provides additional learning opportunities through online modules, articles, and scenarios. 
Train-The-Trainer Course – March 21
 Just Culture Train-The-Trainer attendees will further refine their knowledge of key Just Culture principles and work with Outcome Engenuity advisors to develop a customized one-day training program for managers in their organizations, covering the basics of Just Culture philosophy, methodology, and tools including the use of the Just Culture AlgorithmTM. Using custom-built presentations and through rehearsals, this Train-The-Trainer program empowers Just Culture Champions to spread their knowledge throughout their organizations in an effective, understandable, and accurate manner to enable their teams to hit the ground running on their Just Culture journeys. 
Course Pre-Work
Just Culture Academy (online)
Systems of judgment (criminal, workplace, schools, church, family)

 

Humans as autonomous creatures (errors, choices, missions, values)
How the world around us shapes our behavior
The model penal code and levels of intention

 

History takes a turn – the criminalization of human error

 

It's all about the outcome (severity bias) – "no harm no foul"

 

Just Culture as a means to turn the tide

 

Leaders interested in Just Culture as a means to improve their effectiveness including:
Patient Safety Officers
Chief Medical Officers
Chief Nursing Officers
Human Resource Directors
Operations Directors
Safety Officers
Risk Managers
Other Key Leaders
Just Culture Certification Objectives:
Describe the five skills that lead to producing better outcomes

 

Identify the role of an organization's mission and values

 

Define the factors of system design and good design strategies

 

Describe the principles of managing the three core behaviors

 

Describe the legal principles that provide the foundation for Just Culture

 

Define the role played by imposers and the tools they use

 

Identify the role of 'the reasonable person standard'

 

Evaluate the role of 'natural' law

 

Define and contrast outcome-based and procedure-based duties

 

Define and describe the three duties and identify breaches of those duties

 

Demonstrate proficiency using the Just Culture Algorithm™ through guided practice

 

Describe Just Culture implementation strategies
Train-The-Trainer Objectives:
Review Just Culture and it's components

 

Just Culture Implementation

 

Build customized workplace presentations based on specific scenarios

 

Rehearse presentation and utilize advisor feedback

 
| DAY 1 | DAY 2 | Day 3 | |
| --- | --- | --- | --- |
| 8:00 a.m.-9:00 a.m. | 8:00 a.m.-Noon | 8:00 a.m.-10:00 a.m. | 11:00 a.m.-12:00 p.m. |
| Just Culture Overview and Core Beliefs | Just Culture Algorithm Practice Using Scenarios | Walk through of 1 - Day Manager Training & Presentation Sections | Groups Review/Customize Sections |
| 9:00 a.m.-10:00 a.m. | Noon-1:00 p.m. Break for Lunch | - Just Culture Introduction | - Group work period to identify and practice areas they want to present for brief outs |
| How System Design Influences Errors and Choices | 1:00 p.m.- 1:30 p.m. | - What is Workplace Justice | - Begin tailoring custom slide template |
| 10:00 a.m.-Noon | Just Culture and Its Link to Societal and Corporate Initiatives | - Risk Management | Noon-1:00 p.m. Break for Lunch |
| Human Behavior and Practice | 1:30 p.m.-4:00 p.m. | - System Design | 1:00 p.m.-5:00 p.m. |
| Noon-1:00 p.m. Break for Lunch | Just Culture Implementation Overview | - Managing Human Behaviors | Groups Present Out Sections to Class |
| 1:00 p.m.-2:00 p.m. | | - Learning Systems | - Review of critical talking points |
| Learning Systems/Root Cause Analysis | | - Just Culture Algorithm | - Direct Advisor Feedback for Each Student |
| 2:00 p.m.-3:00p.m. | | - Just Culture Implementation | |
| The Three Core Duties and Breaches of Duty | | 10:00 a.m.-11:00 a.m. | |
| 3:00 p.m.-4:00 p.m. | | Group Section Assignments | |
| Just Culture Algorithm Practice | | - Introduction Section | |
| | | - Outcome/Severity Bias Section | |
| | | - Risk Management, System Design Section | |
| | | - Managing Behaviors Section | |
| | | - Learning Systems Section | |
| | | - Just Culture Algorithm Section | |
| | | - Just Culture Implementation Section | |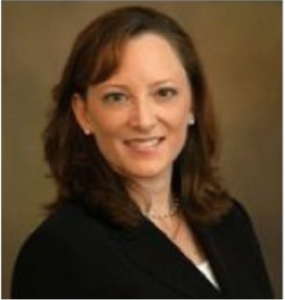 Anne Millman, MS, CPPS, Advisor, Outcome Engenuity

Anne is a patient safety professional with more than 15 years of experience working with hospitals and health systems in North America, the United Kingdom, and the Middle East. She has particular interest in the measurement and understanding of culture and its contributions to patient safetyand staff engagement, the implementation ofJust Culture principles, and the use of event reporting data to identify system defects and drive change. She has extensive experience interpreting quantitative survey data and facilitating groups of individuals to elicit feedback and context regarding their work environments to inform safety initiatives. At Outcome Engenuity, Anne teaches the Just CultureCertification Course and works with healthcareclients to ensure successful progress along their Just Culture journey.
Anne has significant experience as both a Consultant and as a patient safety officer within hospitals, fromlarge academic medical centers to community hospitals and critical access facilities. As a consultant, she has worked with clients, particularly directors,management, and frontline staff, to help theminterpret, use, and act on safety culture survey data. She has particular expertise in facilitating groups offrontline staff to elicit feedback, using the resultantqualitative data to augment quantitative survey results, inform safety initiatives, and build a learning system. She has lectured on a wide variety of patient safety topics – from human factors to improvement methodologies – and provides one-to-one coaching to assist clients with their quality and safety needs.
At the Greater Baltimore Medical Center (GBMC) Health System in Baltimore MD, Anne was Director of Patient Safety and Accreditation Improvement
and was responsible for the oversight of the patient safety program, including adverse event reporting, regulatory accreditation, the culture and engagement survey, and the peer review and grievance resolution processes for both the acute care hospital and the ambulatory practices in institutions ranging from a community hospital system to a tertiary care academic medical center.
Prior hospital experience was as the Director of Patient Safety at the Johns Hopkins Bayview Medical Center, a tertiary care facility in Baltimore, MD, where she oversaw the facility-wide patient safety program, including incident reporting and event review, the safety culture survey process, andleading and contributing to Failure Modes EffectsAnalyses (FMEA) and Root Cause Analyses (RCAs).
Ms Millman began her career in patient safety while a Research Associate Faculty member in the Johns Hopkins School of Public Health, Department of Health Policy and Management, when she became a member of the JohnsHopkins School of Medicine Quality and Safety Research Group (QSRG), headed by Dr Peter Pronovost. She later became the Senior Analyst in Patient Safety for the Johns Hopkins Hospital and Health System, a dual Hospital and Health System role in which she led the analysisof incident reports. She has first-authored and co-authored numerous peer-reviewed publications on a broad variety of patient safety topics.
Ms Millman received her Master's Degree in Tech-nical and Scientific Writing from Towson Univer- sity and is a Phi Beta Kappa graduate of Goucher College, with a Bachelors in English Literature. Sheis a Certified Professional in Patient Safety (CPPS).
Venue:
NCHA
2400 Weston Parkway
Cary, NC 27513
Fees & Registration
Registration full.
Contact Dean Higgins at dhiggins@ncha.org for future offerings.
2-Day Just Culture Certification & 1-Day Train-The-Trainer Course
March 19-21, 2019
TQC PSO Members: $1,390
NCHA Members: $1,690
OR Attend Either Course
2-Day Just Culture Certification Course
March 19-20, 2019
TQC PSO Members: $1,195
NCHA Members: $1,395
1-Day Train-The-Trainer Course
March 21, 2019
TQC PSO Members: $295
NCHA Members: $395
*NCHA PSO members use promo code: NCHAPSOJC2019
*NCHA members use promo code: NCHAJC2019