Together, we did it! Our hospitals, lawmakers, communities, and more came together to expand Medicaid coverage for over 600,000 North Carolinians [1],[2]. That's more than the population of Raleigh and Asheville combined. These are our neighbors and co-workers. They are farmers who help feed us, veterans who protect us, and healthcare workers who heal us.
North Carolina hospitals believe they deserve health insurance and are covering the costs to create health coverage for: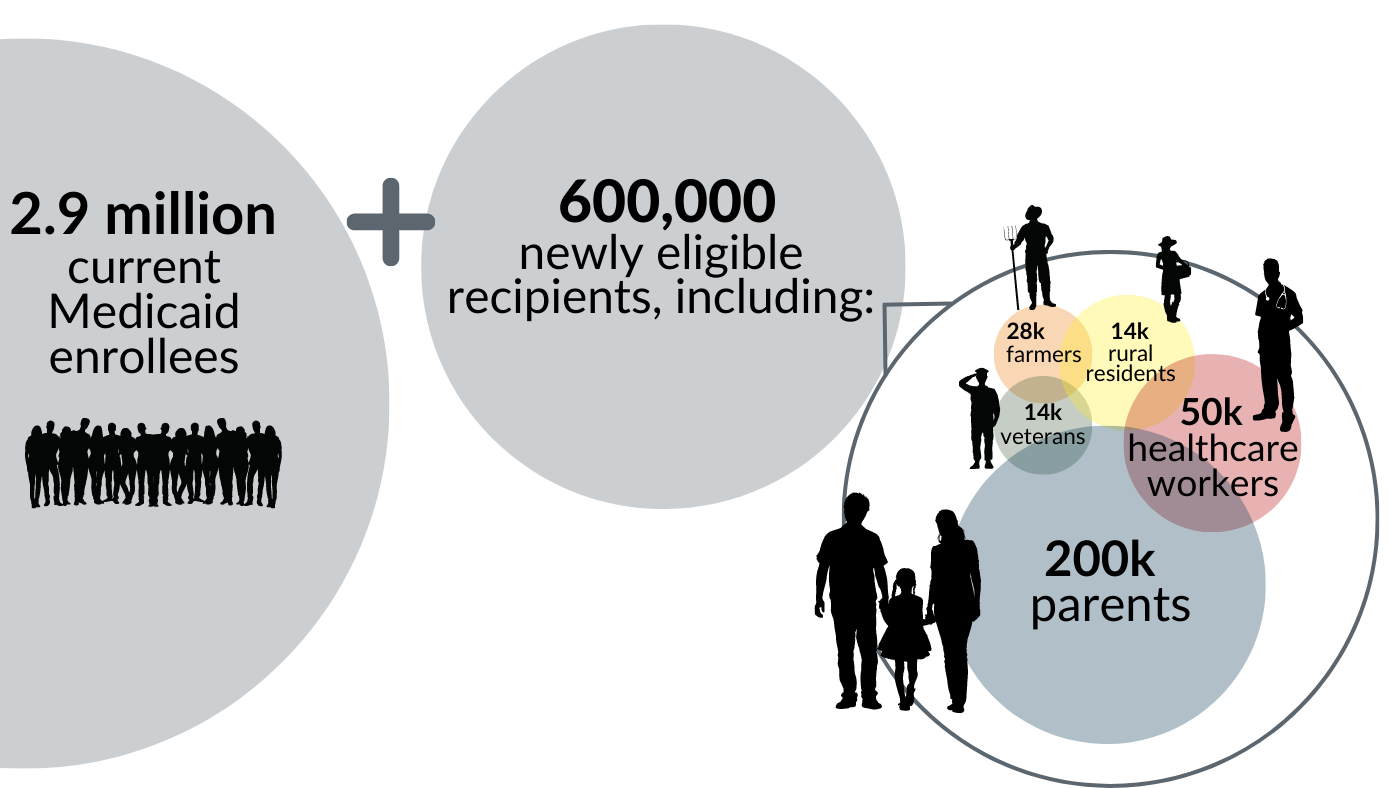 Without Medicaid expansion, there was a "coverage gap." People who earn too much to qualify for Medicaid, but not enough for subsidized insurance fall into this gap. In the coverage gap, health insurance is virtually impossible to afford – so people go without it.
Now, by extending who Medicaid can cover, North Carolina is closing that gap to ensure access to life-saving health insurance.

Hospitals Support Medicaid Expansion in North Carolina
Our hospitals believe so strongly in the importance of health insurance for our communities that they finance the state portion of expansion, an estimated $500 million dollars per year [3]. Expanding Medicaid is an investment that will repay all North Carolinians. Studies from other states that have expanded Medicaid show that increased state spending is nearly or completely offset by savings and increased state revenue [2],[4],[5].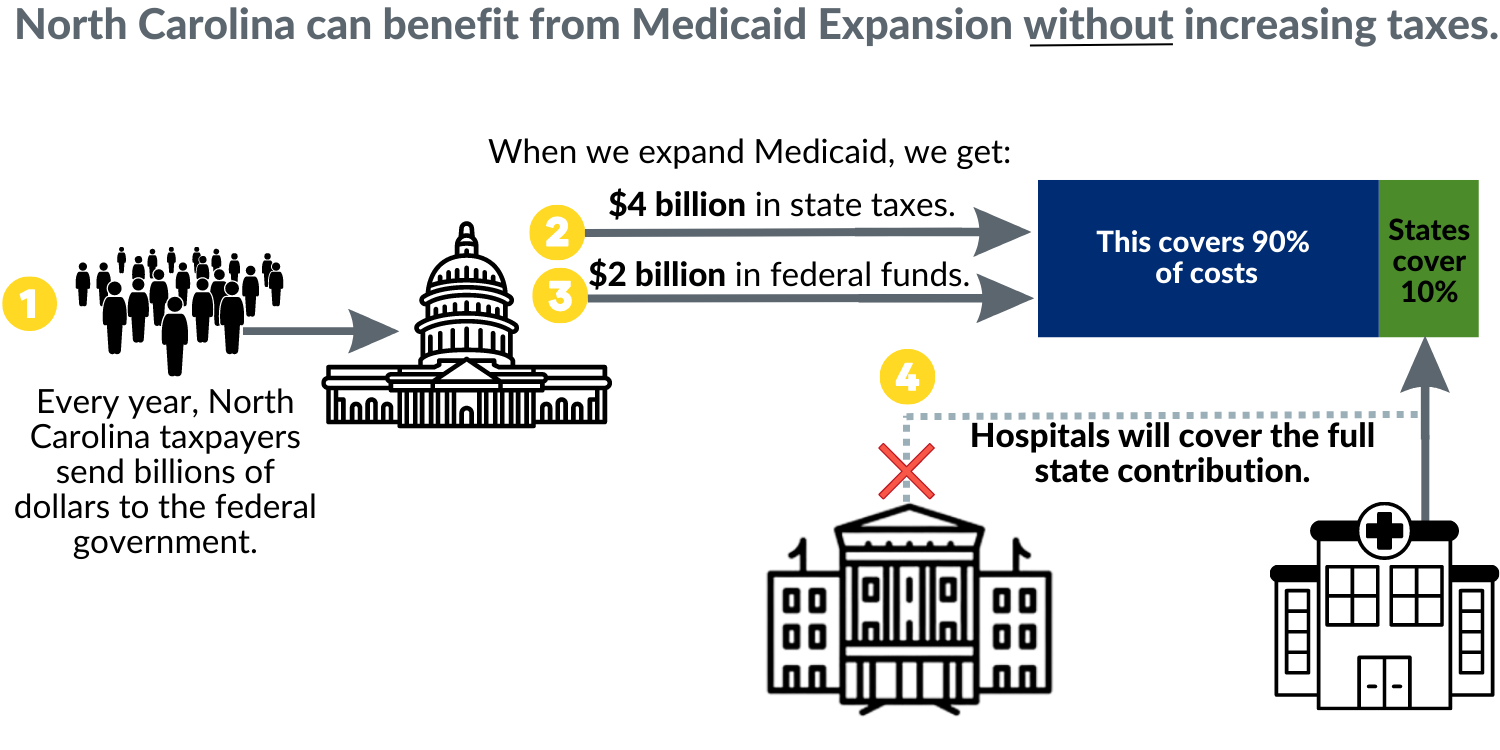 Click to See a Timeline of Key Events in Medicaid Expansion
We All Benefit by Closing the Health Insurance Gap
Expanding Medicaid reduces avoidable deaths [6], increases preventable care utilization [7], and helps people afford care when they need it [8].
But the benefits are not just limited to improvements in healthcare and wellness. Medicaid Expansion also drives economic improvements, such as increasing local and state revenues and creating new jobs both inside and outside the healthcare industry. These economic development impacts include [9]: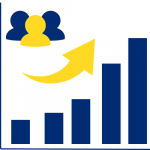 people now eligible for Medicaid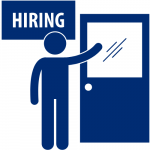 new jobs that will be created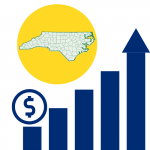 increase in annual gross state product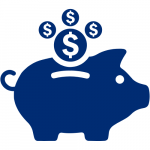 annual increase in state tax revenue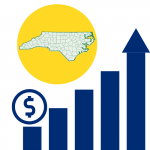 annual increase in county tax revenue
Estimated Impact of Medicaid Expansion in North Carolina
Getting healthcare coverage:
reduces economic losses

to sick time and medical bankruptcy,

prevents costly avoidable care,

reduce risk to vulnerable rural providers and

strengthen our local communities,

helps

create thousands of new jobs

, and more.
For North Carolina, these benefits could exceed $10 Billion [5], fueled by returned state taxes [10], increased federal funds [3], creation of tens of thousands of new jobs [5], and greater workforce participation [4].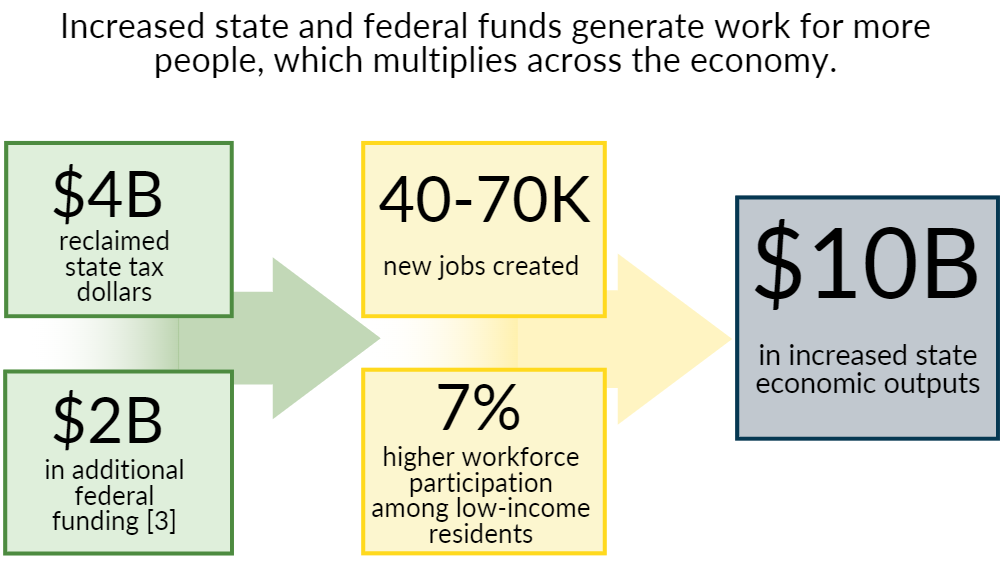 North Carolina currently has the 10th-highest proportion of uninsured people in the country [8]. Expanding Medicaid coverage for those who fall in the coverage gap will help North Carolina reap the enormous financial and wellness benefits other Expansion states are already getting.
Click to learn more about the multiplier effect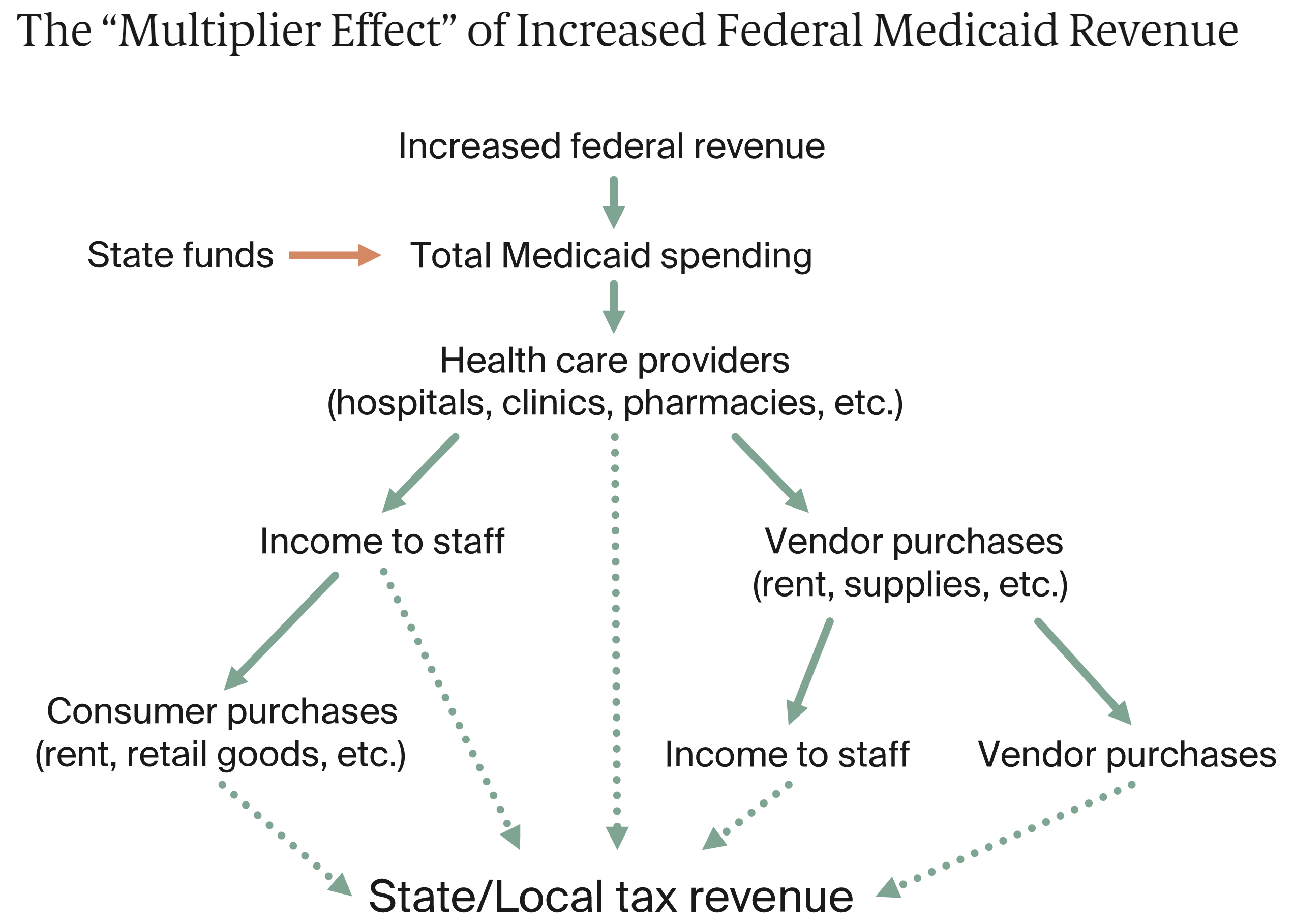 Source: Leighton Ku and Erin Brantley, The Economic and Employment Effects of Medicaid Expansion Under the American Rescue Plan (Commonwealth Fund, May 2021). https://doi.org/10.26099/x6zp-g424