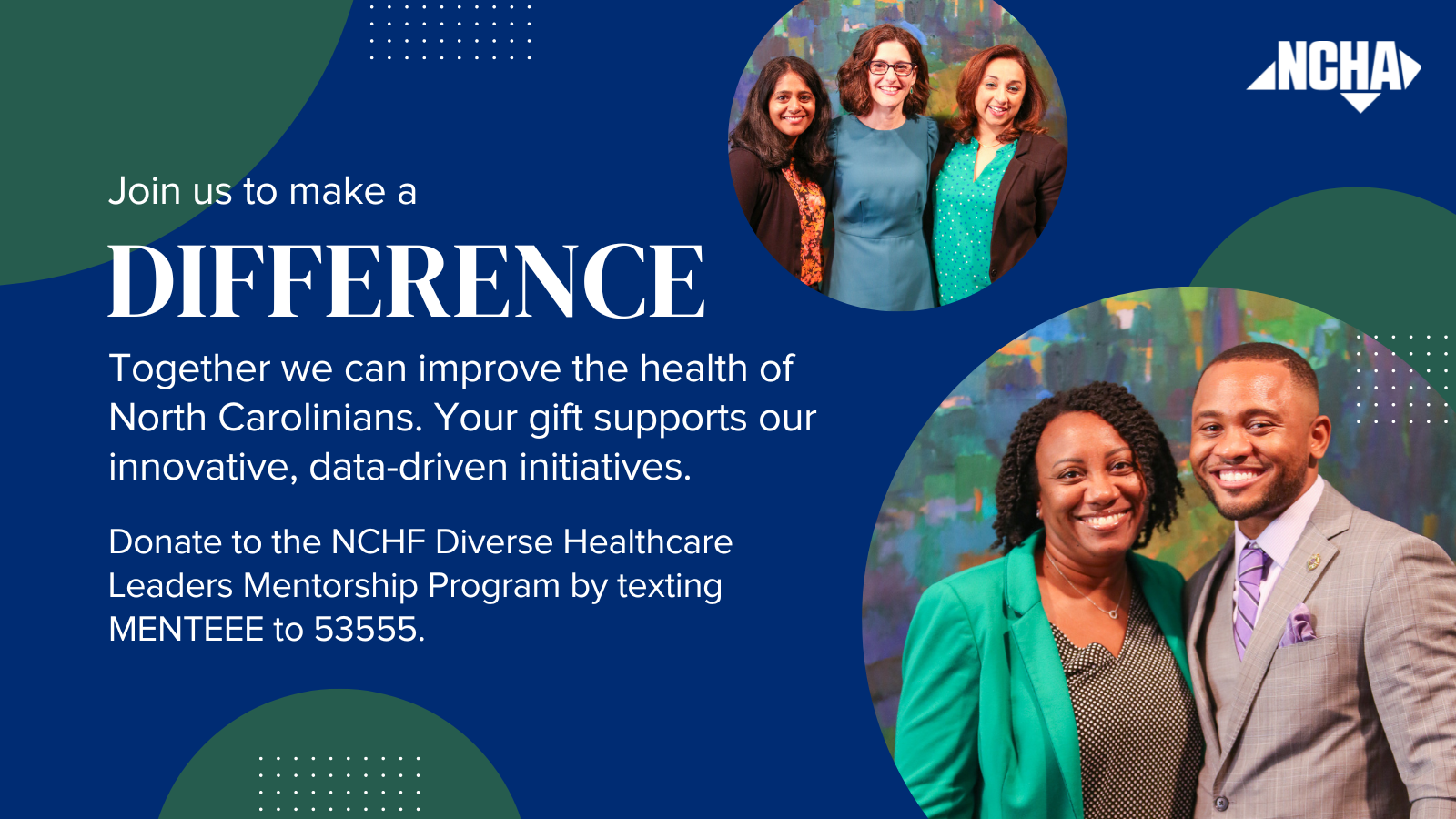 Help Amplify Our Impact: 2022 Fall Giving Campaign
The North Carolina Healthcare Foundation is having a Fall Giving Campaign from Nov. 16 to Dec. 16 to raise an additional $20,000 to support the Diverse Healthcare Leaders Mentorship Program. NCHF has currently raised $63,522, or 21% of our five year goal to raise $300k to support the growth and sustainment of the mentorship program.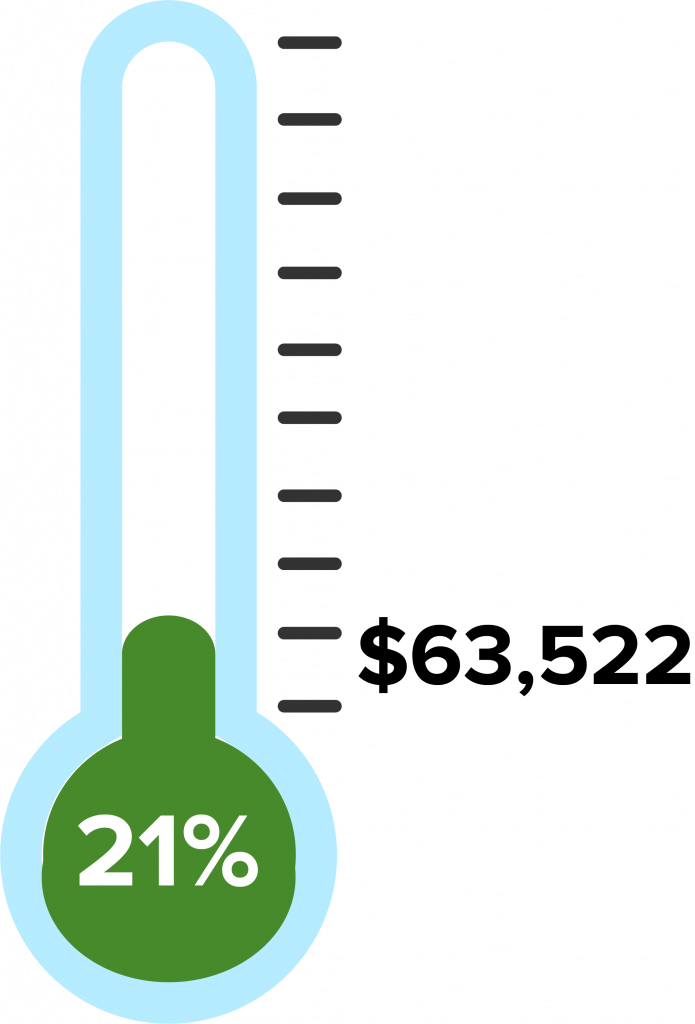 The Diverse Healthcare Leaders Mentorship Program began in 2019 to connect leaders who are willing to share their knowledge and experience with high-achieving women and men from underrepresented communities. Help us continue to grow this program by supporting future mentee classes. 
Our campaign offers four levels of giving, and donations of $500 or more will be acknowledged online here.
Here are some ways you can get involved:
Become a donor! Give or pledge today at www.ncha.org/give or text MENTEE to 53555.
Spread the word! Share the following messages and graphics with your social networks. Don't forget to use the hashtag #mentorshipmatters.
Social Media Graphics
Download and share on your own social pages!
INNOVATE
The knowledge mentees receive can change careers and save lives, which is why supporting this effort is so important.
iNSPIRE
The Diverse Healthcare Leaders program helped Garland Goins Jr. prepare for the next step in his career.
IMPACT
The Diversity Fellows program helped prepare LeVelton Thomas for new responsibilities at work.
Thank you to the following donors
Presidential Donors ($10,000+)
Executive Donors ($5,000-$9,999)
Tarwater Family Foundation
Wingate Family Foundation
Ambassadors ($500-$4,999)
Jackie Anderson
Niti Armistead
Chris Collins
Chris DeRienzo
Jeff Dial
LaPonda Edmondson
Vanessa Ervin
Eric Eskioglu
Jody Fleming
Katie Galbraith
Greg Gombar
Paul Hammes
Jessica Lewis
Kathleen McGraw & Harry Phillips Charitable Fund
Thomas Owens
Walter Pofahl
Michael Smith
Julia Wacker
Michael Waldrum
Jeffrey Weegar
Roxie Wells