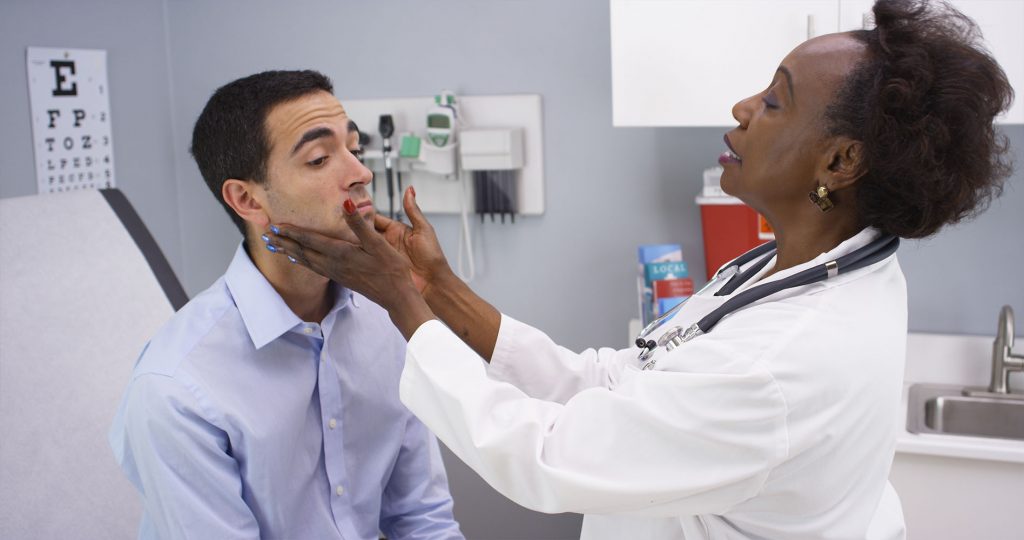 Health insurance coverage improves access to healthcare providers and services that help keep you well. Whether you get health insurance through your job, you buy it on your own, or you qualify for Medicare, now is the time for many of us to choose coverage for next year.
When open enrollment is for you depends on how you get insurance. Medicare recipients have to choose their plans between Oct. 15 and Dec. 7. People who get individual insurance through the Affordable Care Act (ACA) at Healthcare.gov have between Nov. 1 and Dec. 15 to select a plan. Most people get their insurance through their employer. Your company usually decides the open enrollment timeframe.
During open enrollment, you can renew your current health insurance. You may not have to do anything if you want to keep what you have. But your current plan may be changing so it's important to pay attention to your options.
We know shopping for a healthcare plan can be confusing. When it comes to selecting a health insurance plan, the monthly premium is often the most important factor for many shoppers — especially those who are currently healthy. But price shouldn't be the only consideration when making your selection. An estimated 41 million insured adults have ended up with such high out-of-pocket costs and deductibles relative to their incomes that they are effectively underinsured. Buyer beware before going with a high deductible, low premium plan. Read the fine print, as these plans may make you financially responsible for a surprising portion of your healthcare expenses. Before choosing your plan, please consider the following:
There's no one-size-fits-all when it comes to health insurance. You need to consider your personal health history, risk tolerance, and budget when selecting a plan. Compare the benefits and providers associated with each plan then select the best coverage to fit your needs.
It's important to look at the specifics of your health plan coverage, including your deductible, copayment, and coinsurance, determine how much of your healthcare costs you will pay, and how much your health plan pays.
Health plans have different networks of doctor, hospitals, and other healthcare professionals. When you choose a doctor or hospital, you will want to know if the providers you are considering are in your health plan's network. You don't want your plan to get in the middle of you and your trusted physician. And you'll want to know how your out-of pocket costs will be affected if you use an out-of-network provider. When you receive care from a network doctor or hospital, you typically pay a lower price. If you go out of the network, you usually have to pay a higher price.
Health insurance and healthcare billing are complex, and it can be difficult for patients to understand their coverage and obligations.
To help patients plan for their medical care, hospitals can provide estimates for many common services. Financial assistance for those who qualify is also available. A hospital will give you information which represents its best efforts to provide you with an accurate estimate of your out-of-pocket costs, based on what they know about your current insurance benefits and the expected services.
Cost estimates provided by the hospital are not a guarantee of what you will be charged. Please be aware that there are many variables that can affect your final out-of-pocket costs, including issues like the length of time spent in surgery or recovery, specific equipment used, supplies and medications needed, additional tests required by your physician, any special care or unexpected conditions or complications that may arise.  Each patient is unique, requiring treatment that meets his or her individual needs. A patient with complications, such as diabetes and heart disease, may require more intense services, staff time, and a longer stay in the hospital than a patient without complications.
Your insurer is your best source of information on your costs. Every insurer, whether Medicare, Medicaid or commercial, pays the hospital differently and shares the cost with the patient differently. In fact, what kind of health coverage you have is a major factor in determining what you will pay. If you have commercial insurance, contact your insurer to confirm your coverage and your share of the costs. Your share will depend on your specific he alth care policy and any out of pocket costs you have already paid during the year. Also, many commercial insurance companies negotiate discounts with individual hospitals that are not reflected in billed charges.
After your insurance company has reviewed your hospital bill and paid its portion, the hospital will bill you for your part of the bill. Most insurance plans require patients to pay part of their hospital bill. If you have questions about your insurance, please contact your insurance company.
If you don't know whether your providers are in- or out-of-network, check with your insurer. Out-of-network hospitals and other providers have not been able to negotiate a discounted price with your insurer, thus making you potentially responsible for higher personal payments. In fact, some insurers require enrollees to seek care exclusively from a specific list of hospitals and physicians under contract with the insurer for the service to be covered.
Resources
New Consumer Guide to Help Patients Avoid Surprises in their Medical Bills
This guide will help you understand the questions you should ask to avoid receiving an unexpected medical bill. Many of the suggestions in the guide are designed for situations when you can schedule care in advance. The guide will also help you understand what you can do to lessen the chances of an unexpected balance bill in an emergency. (English Version, Spanish Version)
Understanding Healthcare Prices: A Consumer Guide 
This guide is designed to help consumers understand their healthcare out-of- pocket costs and obtain price estimates. (English Version, Spanish Version)
The Health Care Cost Reduction and Transparency Act of 2013
North Carolina's Health Care Transparency Law and Regulation requires hospitals and ambulatory surgical facilities to disclose costs for the most frequently reported DRG's, CPT codes and HCPCs codes.
Affordable Care Act
The healthcare reform law—the Patient Protection and Affordable Care Act—enacted in March 2010.
Allowed amount
Maximum amount on which insurance payment is based for covered healthcare services. This may be called "eligible expense," "payment allowance," or "negotiated rate." If your provider charges more than the allowed amount, you may have to pay the difference.
Balance billing
When a provider bills you for the difference between the provider's charge and the allowed amount. For example, if the provider's charge is $100 and the allowed amount is $70, the provider may bill you for the remaining $30. A network provider may not balance bill you for covered services.
Coinsurance
Your percentage share of the costs of a covered healthcare service. This (for example, 20 percent) is based on the allowed amount for the service. You \pay coinsurance plus any deductibles you owe. For example, if the health plan's allowed amount for an office visit is $100 and you've met your deductible, your coinsurance payment of 20 percent would be $20. The health insurance or plan pays the rest of the allowed amount.
Copayment
A fixed amount (for example, $15) you pay for a covered healthcare service, usually when you get the service. The amount can vary by the type of covered healthcare service.
Contracted rates
The amounts that health plans will pay to healthcare providers in their networks for services. These rates are negotiated and established in the plans' contracts with in-network providers.
Cost sharing
This refers to the ways that health plan costs are shared between employers and employees. Generally, costs are shared in two main ways: through premium contributions and through payments for healthcare services, such as copayments, a fixed amount paid by plan members at the time they obtain services; coinsurance, a percent of the charge for services that is typically billed after services are received; and deductibles, a flat amount that plan members must pay before they are eligible for any benefits.
CPT® code
Current Procedural Terminology (CPT) codes are numbers assigned to medical services and procedures. The codes are part of a uniform system maintained by the American Medical Association and used by medical providers, facilities and insurers. Each code number is unique and refers to a written description of a specific medical service or procedure. CPT codes are often used on medical bills to identify the charge for each service and procedure billed by a provider to you and/or your health plan. Most CPT codes are very specific in nature. For example, the CPT code for a 15-minute office visit is different from the CPT code for a 30-minute office visit. You will see a CPT code on your Explanation of Benefits form (EOB). You can also ask your healthcare provider for the CPTcode for a procedure or service you will undergo, or have already received. You may need these codes to receive accurate price estimates. CPT® is a registered trademark of the American Medical Association.
Deductible
The amount you are expected to pay for healthcare services your health plan covers before your health plan begins to pay. For example, if your deductible is $1,000, your plan won't pay anything until you've met your $1,000 deductible for covered healthcare services subject to the deductible. The deductible may not apply to all services, for example, preventive services such as blood pressure screening.
Elective surgery
If a surgery is not an emergency, it is considered an elective surgery.
Explanation of benefits (EOB)
A statement sent by your health plan after you receive healthcare services from a provider. For each service, it shows the amount charged by the provider, the plan's allowable charge, the plan's payment, and the amount you owe. It is not a bill.
Flexible spending account (FSA)
An arrangement you set up through your employer to pay for many of your out-of-pocket medical expenses with tax-free dollars. These expenses include insurance copayments and deductibles, and qualified prescription drugs, insulin, and medical devices. You decide how much of your pre-tax wages you want taken out of your paycheck and put into an FSA. You don't have to pay taxes on this money. There is a limit on the amount you can put into an FSA each year. Your employer may set a lower limit.
Health maintenance organization (HMO)
A health insurance plan that requires members to get referrals from their primary care doctor for many healthcare services and pre-authorization from the plan for certain services. In general, HMO members must use participating or "in network" providers, except in an emergency. HMO members typically pay only a copayment and need not file claim forms forservices they receive within the network.
Health reimbursement accounts (HRA)
An employer-funded group plan from which employees are reimbursed tax-free for qualified medical expenses, up to a certain amount per year. Unused amounts may be rolled over to be used in subsequent years. The employer funds and owns the account. HRAs are sometimes called health reimbursement arrangements.
Health savings account (HSA)
A medical savings account available to taxpayers who are enrolled in a high-deductible health plan. The funds contributed to the account aren't subjectto federal income tax at the time of deposit. Funds must be used to pay for qualified medical expenses. Unlike a flexible spending account (FSA), funds roll over year to year if you don't spend them.
High-deductible health plan (HDHP)
A plan that features higher deductibles than traditional insurance plans. High-deductible health plans can be combined with special savings accounts such as health savings accounts or health reimbursement arrangements to allow you to pay for qualified out-of-pocket medical expenses on a pre-tax basis.
ICD-9 or ICD-10 codes
The official system of assigning codes to medical diagnoses in the United States. By using these codes, healthcare professionals anywhere in the country can have a shared understanding of a patient's diagnosis.
Network
The hospitals and other healthcare facilities, providers, and suppliers your health plan has contracted with to provide healthcare services. Noncovered services Medical services that are not included in your plan. If you receive non-covered services, your health plan will not reimburse for those services and your provider will bill you, and you will be responsible for the full cost. You will need to consult with your health plan, but generally payments you make for these services do not count toward your deductible. Make sure you know what services are covered before you visit your doctor.
Out-of-pocket healthcare cost
Your expenses for medical care that aren't reimbursed by insurance. Out-of-pocket costs include deductibles, coinsurance, and copayments for covered services plus all costs for services that aren't covered.
Out-of-pocket maximum
The limit on the total amount a health insurance company requires a member to pay in deductible and coinsurance in a year. After reaching an out-of-pocket maximum, a member no longer pays coinsurance because the plan will begin to pay 100 percent of medical expenses. This only applies to covered services. Members are still responsible for services that are not covered by the plan even if they have reached the out-of-pocket maximum for covered expenses. Members also continue to pay their monthly premiums to maintain their health insurance policies.
Point-of-service plan (POS)
A type of plan in which you pay less if you use doctors, hospitals, and other healthcare providers that belong to the plan's network. POS plans also require you to get a referral from your primary care doctor in order to see a specialist.
Preferred provider organization (PPO)
A type of health plan that contracts with healthcare providers, such as hospitals and doctors, to create a network of participating providers. You pay less if you use providers that belong to the plan's network. You can use doctors, hospitals, and providers outside of the network for an additional cost.
Premium
The amount that must be paid for your health insurance plan. You and/or your employer usually pay it monthly, quarterly, or yearly.