Hospitals are there for us when we are sick or injured. Beyond caring for us, hospitals are also important contributors to our economy. They are often the largest employers in rural counties, creating a cornerstone that anchors the community.
But right now, after two challenging years, hospitals in North Carolina are facing multiple threats. Public payers don't cover the full cost of care for patients, and the proportion of patients seen at hospitals using public insurance is growing. The amount hospitals aren't getting paid is rising. Our communities are more economically vulnerable than before.
This all combines to an increasing risk of hospital closure, the loss of vital health services, and a decline in employment.
North Carolina Faces Many Health Challenges
North Carolina has higher rates of chronic disease and economic barriers impacting health than the national averages [1]. According to America Health Rankings, our state ranks 30th in the country for overall wellbeing, access to care, and outcomes [2].
Click to Learn More About How North Carolina Compares to the US
Overall America Health Rankings Composite State Score, 2022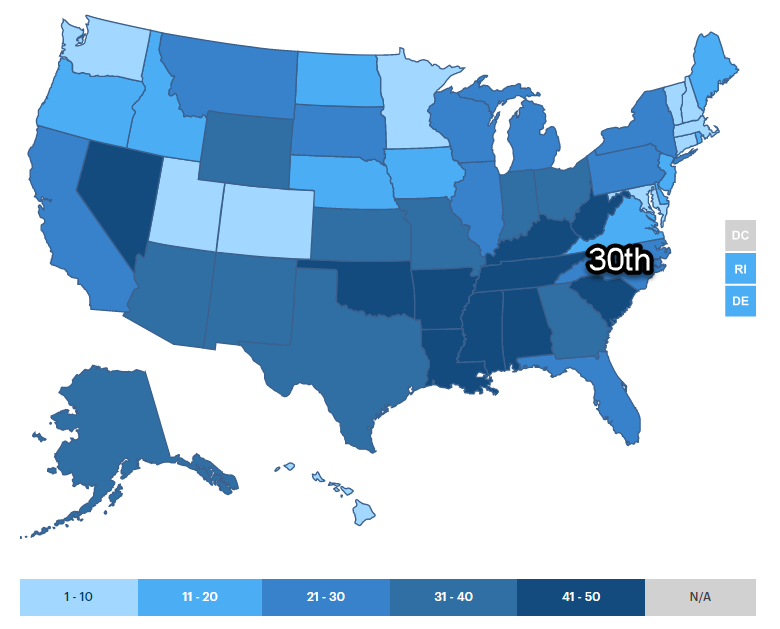 Chronic Disease Rates, NC vs US

Within North Carolina, some counties face even more extreme health challenges than others. Factors like lack of health insurance, chronic health conditions, and poor health factors can combine to drive down overall health outcomes for a community. Use the map below to explore five different aspects of health across our state. Darker shades indicate a more severe or lower score, while lighter colors indicate a less severe or better score.
Learn More About Your County
How hospitals impact our lives changes for each and every county across North Carolina. You can select a county from the dropdown menu below to see economic and community impacts for that county, as well as the unique challenges hospitals in that county are facing.
For a printer-friendly version, click the link to take you to a Printable dashboard. Select your county from the report, then click on the "download" arrow button at the bottom right of the dashboard and select "PDF".