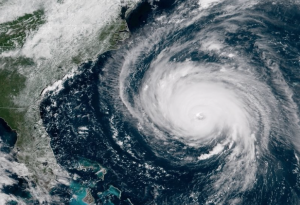 NCHA is closely monitoring the after-effects of Hurricane Florence on our member hospitals and health systems, and is on standby as a connector to state/federal resources and for information to help during this crisis.
For NCHA news updates on the Hurricane click here.
See the green links below for helpful resources.
Be sure to follow @nchospitals on Twitter as we will be sharing messages from throughout the state and tagging them with #FlorenceNC.
FEMA Reimbursement Process Webinar Recording Now Available
Mr. Jody Moore and Mr. Don Campbell of Crisis Focus conducted a webinar on September 28 providing participants with an introduction and overview of the Federal Emergency Management Agency (FEMA) Public Assistance Grant Process. The recorded webinar is now available if you were unable to attend.
Patient Care Resources
Patient Placement Procedures from NC Office of Emergency Management
Produced by the Healthcare Preparedness Program at the NC Office of Emergency Medical Services in case a large number of patients need to be transferred/evacuated in anticipation of Hurricane Florence. Based on the patient placement procedure, if a hospital needs patients evacuated they should complete the attached spreadsheet (NC Hospital Disaster Pt Transfer Form) and send to their Healthcare Preparedness Coalition(HPC). Once the HPC has vetted the list, please email it to San Juan Timmons at Sanjuan.Timmons@dhhs.nc.gov and Kimberly Clement at kimberly.clement@dhhs.nc.gov and they will starting working the list. The Duke Patient Transfer Center has been asked coordinate this effort for with all the various hospital systems across the state. They will reach out and determine where patients can be placed and they advise the State to make sure transport resources have been identified. OEMS will then communicate back to the HPCs. Direct questions to Kimberly Clement, Program Manager, Healthcare Preparedness Program at 919-855-3936 or 919-210-1463.
State Medical Support Shelters
The state of North Carolina has set up State Medical Support Shelters (SMSS) operational and ready to take or already taking patients. Locations:
Cherry Hospital – 1401 West Ash Street, Goldsboro
C3 Church – 8246 Cleveland Road, Clayton
Providence Place – 1701 Westchester Drive, High Point
Patients should NOT go to these shelters until they have been given some approval from the SMSS site. Hospitals are asked to use the attached spreadsheet to request patient placement in the SMSS. Send ANY email related to patient placement at the Medical Support Shelters to OEMSSEOC@dhhs.nc.gov to ensure one point of contact at the state level. The state is using the attached SMSS guidelines to determine if placement in an SMSS is appropriate. Click here to see a complete list of shelters, including medical shelters and those with functional medical support (search "medical").
NCHA Mutual Aid Agreement
The NCHA Mutual Aid Agreement (MAA) is a voluntary written arrangement among signatory hospitals to promote effective utilization of hospital resources in the event of disaster.
North Carolina Medicaid and NC Health Choice Services
It can be challenging to get the health care you need if you or your community has been affected by Hurricane Florence. To help, the Department of Health and Human Services (DHHS) has made temporary changes to the Medicaid and NC Health Choice programs so that it is faster and easier to get the services you need. The attached changes are expected to last until the state of emergency ends.
Increased Flexibility to Deliver North Carolina Medicaid and NC Health Choice Services
Temporary provisions to the North Carolina Medicaid and NC Health Choice programs give health care professionals the flexibility to deliver Medicaid services more quickly while our state works to recover from the destruction caused by Hurricane Florence.
Staffing and Supplies

NCHA has developed a staffing support plan that coordinates communication and streamlines a systematic mechanism in which NC Healthcare Association (NCHA), the NC Medical Society (NCMS) and the NC Nurses Association (NCNA) can receive requests and offers for staff and coordinate staff positioning for hospitals in need. Please see the NCHA Emergency Staffing Support Plan and contact NCHA about staffing needs at esc@ncha.org.
NCHA Strategic Partners Monitoring Supply Needs
NCHA Strategic Partners through its supplier Vizient is here to help with food (through US Foods), medical supplies (Owens & Minor) and more. Hospitals working through Premier for supplies have similar pre and post disaster plans. Please contact Jody Fleming at jfleming@ncha.org or 919-677-4130 with your urgent supply needs.
Rapid Response Staffing Available Through Qualivis
When a natural disaster strikes, demand can quickly overwhelm your team pre and post storm. Qualivis offers easy access to a nationwide network to simplify and speed the search process, so that you can focus on providing patient care. There is no cost to sign up for this service. Attached is the participation agreement to help you get started. Please contact Mindy Milligan, Account Specialist at mmilligan@qualivis.com or Sherry Kolb at or 803-744-3515. Details are online here.
How Doctors and Nurses Can Help
The North Carolina Department of Health and Human Services has a Hurricane Florence Recovery tip sheet that doctors and nurses can use in the days, weeks and months after a disaster, when relief staff is most urgently needed.
Nursing Licensure Verification
The North Carolina Board of Nursing allows out-of-state nurses to practice during a disaster in an established healthcare system or facility, provided the nurse has a valid, unencumbered license in another state. Licensure information can be verified easily through "Nursys QuickConfirm License Verification." Contact general@ncbon.com for additional information if you're a licensed out-of-state nurse interested in helping or an employer that needs help. If members need additional assistance, please contact Karen Southard, NCHA Vice President of Quality & Clinical Performance Improvement at 919-677-4121 or ksouthard@ncha.org
NCMB Emergency Licensure Policy
The NC Medical Board (NCMB) has an emergency policy in place that allows physicians, PAs and certain other medical professionals not currently licensed in North Carolina to practice in the state during a declared state of emergency.
Mobile Communications Rapid-Response Teams
Major mobile carriers have rapid-response teams and plans in place to deploy emergency equipment including portable generators, fuel trucks, Cell On Wheels (COWs), Cells on Light Trucks (CoLTS), fuel and diesel trucks and other vehicles.
Water Resources
Bulk Water Delivery Services – Davis Water Service in Randleman NC (1-800-234-8845) and Alamance Triton Water in Burlington (336-228-0900).
Restoration Resources
NCHA has compiled a list of restoration service providers referred by members and other partners. View or download the list here: Restoration Services_2018-09-15
Volunteers Needed
If you are a health or mental health professional interested in volunteering in impacted areas, the red cross is seeking volunteers.
Regulatory Updates
North Carolina Hospital Regulations allow for a temporary increase in bed capacity of up to 10% during a natural disaster. Hospitals seeking to increase capacity under this rule should submit a request to Azzie.Conley@dhhs.nc.gov Note there should be no delays as there is no longer a required review by the DHSR Construction Section.
List of Emergency Policies and Procedures that Can Be Done Without 1135 Waiver
Attached from the Centers for Medicare and Medicaid Services is a list of emergency policies and procedures that can be done without an 1135 waiver. More emergency preparedness guidance is online here.
NCTracks has shared the attached Special Bulletin regarding reimbursement for medically necessary services, expediting nursing home admissions for displaced individuals and the lifting of Critical Access Hospital's bed limit during Hurricane Florence.
Temporary NC Medicaid Directives to Increase Beneficiary Access to Services during Hurricane Florence
Hurricane Florence and NC Medicaid Beneficiary Lock-In Program
Blue Cross and Blue Shield of North Carolina Provider Guidance
Waiver Information
Even though a "blanket 1135 waiver" exists in North Carolina, the Centers for Medicare and Medicaid Services advises "notifying the state survey agency ( 919-855-4620) and CMS' Atlanta Office (ROATLHSQ@cms.hhs.gov) if operating under these modifications to ensure proper payment."
1135 Waiver At A Glance Guidance (9/19/2018)
What Information to Provide for an 1135 Waiver (9/19/2018)
CMS updated information regarding waiver requests (09/17/2018)
Blanket Waivers for Hurricane Florence (09/12/2018)
Request for Blanket Waivers(provided by Texas Hospital Association)
State of North Carolina Resources
North Carolina's Hurricane Florence 2018 Site
The NC Department of Public Safety's official site for the Hurricane. It includes evacuation orders, shelter locations, road conditions and more.
North Carolina Emergency Management
The NC Department of Public Safety's Emergency Management Site links you to emergency communications resources, disaster recovery, homeland security and more.
Ready NC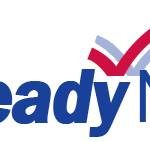 Download the ReadyNC app for latest traffic, shelters, flood gauge info, evacuations and more.
Healthcare Preparedness Coalition
Links to the State Medical Assistance Teams (SMAT) in North Carolina that coordinate efforts between the North Carolina Office of EMS (NCOEMS), North Carolina Regional Advisory Committees (RACs), NC hospitals, local, county, and other state agencies which ultimately enhance North Carolina's State Medical Response System (SMRS).
North Carolina 2-1-1
Community health and human services resources and services, and real-time support and communications during emergencies and disasters.
Duke Energy
Latest update on power outages and outage status.
RxOpen
Rx Open helps patients find nearby open pharmacies in areas impacted by disaster.
Federal Resources
ASPR TRACIE
The US HHS Office of the Assistant Secretary for Preparedness and Response (ASPR) Technical Resources, Assistance Center, and Information Exchange (TRACIE) is your gateway to healthcare emergency preparedness information. Whether you work for a hospital, are part of a healthcare coalition, or are a healthcare provider, emergency manager, or public health practitioner, ASPR TRACIE can help you learn more about disaster, medical, healthcare, and public health preparedness.
ASPR TRACIE's Hurricane Resources Page
These resources can help our stakeholders prepare for, respond to, and recover from hurricanes and flooding. Also see this ASPR 2018 Hurricane Preparedness site.
Updated Fact Sheet on EMTALA and Disasters Now Available
The federal Health and Human Services Office of the Assistant Secretary for Preparedness and Response has issued a fact sheet addressing frequently asked questions about the Emergency Medical Treatment and Labor Act (EMTALA) and disasters. The fact sheet includes updated information on addressing patient surge without an EMTALA waiver, as well as links to other resources and additional information.
Additional Reference Information
Hospital Disaster Preparedness Self-Assessment Tool
The Hospital Disaster Preparedness Self-Assessment Tool, prepared by the American College of Emergency Physicians (ACEP), was developed to assist hospitals in revising and updating existing disaster plans or in the development of new plans.
Disaster Planning Checklist for Chief Financial Officers of Healthcare Organizations
The Healthcare Financial Management Association has put together a helpful Disaster Planning Checklist for Chief Financial Officers of Healthcare Organizations. Some of the items and activities listed may not fall directly within the responsibility of the financial leaders of a facility, but have financial implications that must be considered during the planning process.
SAMHSA Disaster Toolkit
Free disaster toolkit created by the Substance Abuse and Mental Health Services (SAMHSA) for disaster recovery workers and dealing with workplace stress.
CDC Coping with a Disaster or Traumatic Event
The Centers for Disease Control and Prevention has resources for coping with a disaster or traumatic event.
Responders – Tips for Taking Care of Yourself
The CDC also has tips and resources specific to emergency responders for resiliency and coping during a disaster.
APA Coping after Disaster, Trauma
The American Psychiatric Association has very digestible and lay-friendly resources to help after a disaster or trauma.
Lessons Learned from Hurricane Harvey
The Texas Hospital Association released a special report (click link to download) analyzing Texas hospitals' disaster response before, during and after Hurricane Harvey, including findings and recommendations for future preparation strategies.
Lessons learned from Hurricane Sandy