Diverse Healthcare Leaders Mentorship Program
Watch the 2019-2020 mentees share their experience in the diverse healthcare leaders mentorship program.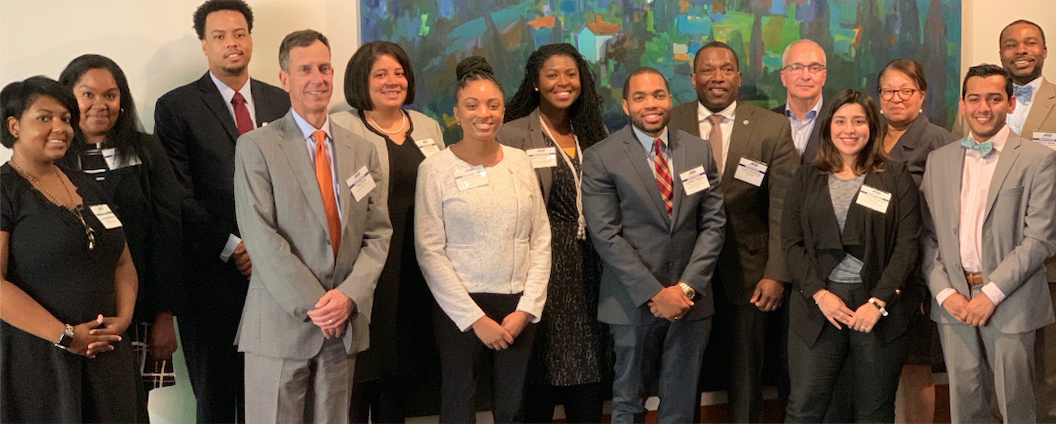 The background
Grow leaders who reflect the communities they serve
As North Carolina demographics shift, hospitals and health systems are increasingly focused on becoming more reflective of the patients and communities they serve. NCHA is committed to helping cultivate underrepresented women and men into healthcare leadership roles. In 2019, we launched the North Carolina Healthcare Foundation Diverse Leaders Mentorship Program to connect leaders who are willing to share their knowledge and experience to high-achieving women and men from underrepresented communities.
The Impact
Gain Confidence, Leadership Knowledge and Connections
Mentees meet monthly with their mentors to gain confidence in areas such as financial management, leadership development, staff coaching and negotiating skills. They also meet for up to two hours per month with their fellow mentees. The program provides access to NCHA educational programs and networking opportunities where they can interact with senior healthcare executives from across the state.  
The challenge ahead
Help Sustain the Mentorship Program for the Next Class
Thanks to contributions, NCHF was able to increase the number of mentees from seven to 15 in 2021. Help us continue to grow this program by supporting future mentee classes.
Diverse Healthcare Leaders Mentorship Program By the Numbers
Meet the Inaugural Mentee Class
Click on the videos below to learn more about the mentees from the 2019-2020 class.
Cinthya Garcia White, a Quality Improvement Facilitator for Cone Health, wanted to work in healthcare after she noticed inefficiencies in how care was being provided in her community.
Geard Fossett, a Corporate Financial Analyst with Wake Forest Baptist Medical Center, had his sights on medical school but realized that he can make an impact in healthcare without having a MD next to his name.
Katherine Jordan, an Assistant Director of Human Resources at Duke Health, is an engineer by training, but she quickly realized that she can use her engineering background to improve healthcare processes.
LeVelton Thomas, Program Director, Operations & Management Services at Duke Health, initially wanted to be a dentist, but realized his passion for the business side of healthcare while as an undergraduate.
Coming from another industry, Garland F. Goins Jr., Director of Revenue and Documentation Integrity with the Duke University Health System, quickly realized that he can make a big impact improving health outcomes from the business side of healthcare.
Alicia Barfield, Manager, Strategic Planning at Duke Health, found joy in working with strategy and marketing, which led Alicia to her current role.
Reflections from Mentors
Read comments made by healthcare leaders serving as mentors in the program.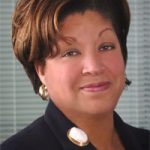 "All young leaders need guidance early in their careers, especially those who have limited access to senior leaders or mentors because they are part of a minority group. I was eager to be a mentor for the new mentorship program because it provided me the opportunity to give back to a profession that has given so much to me and to support young minority leaders the way I was supported." 

Phyllis Wingate

NCHF Board Chair and former President SVP Northern Division for Atrium Health Cabarrus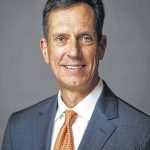 "I enjoyed the program immensely and clearly gained more from my mentees than I provided them, especially related to my role to better understand and promote diversity in our industry. As a long-tenured CEO at a traditional hospital system, I enjoyed the discussions about how care and leadership will be different in the future. With their thoughtfulness and talent, all three of my mentees left me very encouraged about the future of our industry."  

Greg Wood

President & CEO of Scotland Health Care System