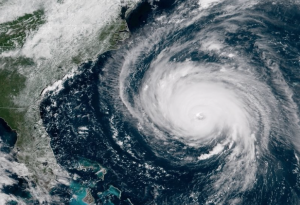 The application process is now open for the North Carolina Hospital Foundation's (NCHF) Disaster Relief Fund to aid North Carolina hospital and health system employees who suffered significant property loss to their homes or residences during Hurricane Florence and the subsequent flooding.
ELIGIBILITY
Funds will be distributed to full or part-time hospital or health system employees meeting ALL of the following criteria:
Holds a primary residence located in one of the FEMA-designated disaster counties
Sustained significant damage or loss of their primary residence as a result of Hurricane Florence
Has been continuously employed for a minimum of 90 days prior to the loss or damage
Is able to furnish proof of loss for insurance claim and/or application for FEMA assistance
Only one application per household will be considered.
PROCESS FOR DISTRIBUTING FUNDS
Employees must complete the Employee Request for Assistance form (Form A below) and return it with required documentation to their Human Resources department.
Hospital Chief Executive Officers or their designees will review applications and determine eligibility based on the above criteria. Hospitals will then submit the list of names and addresses of eligible employees to the NC Hospital Foundation.
The hospitals will then distribute the funds to employees who meet the criteria using these forms:
FORM A Employee Request for Assistance (to be submitted to your hospital HR department)
FORM B for Hospitals to Verify they have Reviewed and Determined Eligibility of Employees Who Meet Criteria
FORM C for Hospitals to Request Funds for Employees Who Meet Criteria
The deadline to submit FORM B & C to ReliefFund@ncha.org is Friday, December 21, 2018.
Foundation staff will deliver awards directly to qualifying employees.