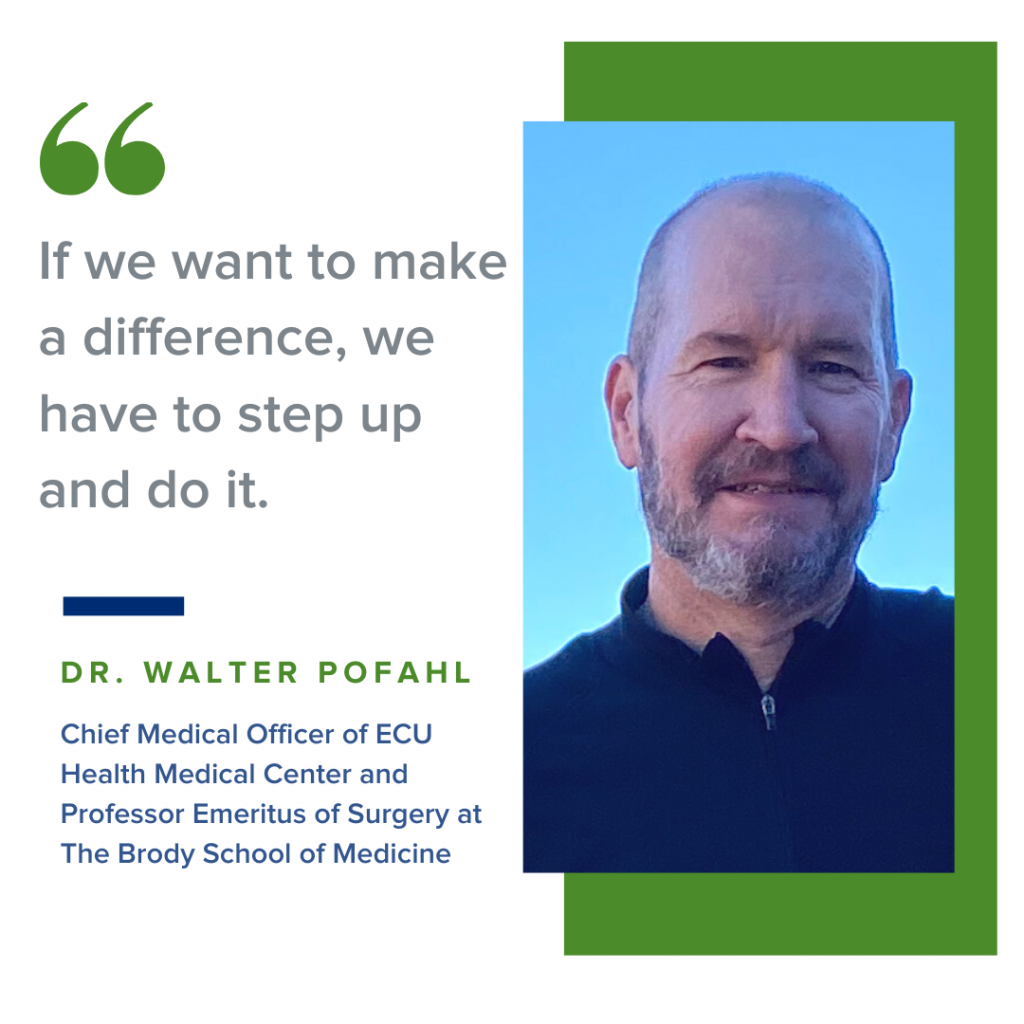 Walter Pofahl, MD, is inspired by leadership development. As the Chief Medical Officer of ECU Health Medical Center and Professor Emeritus of Surgery at The Brody School of Medicine, Dr. Pofahl has been deeply engaged with healthcare in North Carolina for more than 20 years. Dr. Pofahl is a monthly donor to the North Carolina Healthcare Foundation (NCHF) and supports the Diverse Healthcare Leaders Mentorship Program. He feels strongly that healthcare quality is improved by diversity and that the demographics of healthcare workers should reflect the population they serve. His commitment to workforce equity goes beyond words. He shares, "If we want to make a difference, we have to step up and do it." 
The Mentorship Program builds workforce equity by matching high-performing Black, Indigenous, and People of Color (BIPOC) healthcare professionals with executive mentors, professional development resources, and networking opportunities. Launched in 2020, the Mentorship Program has served 60 mentees to date, with 82% of alumni reporting career advancement.   

Dr. Pofahl challenges all NCHA members to contribute monthly to NCHF. "Consistency is key. Any amount given consistently makes a big difference," he says. To make your monthly gift and see the impact a monthly gift can make, visit www.ncha.org/give.