** NC Hospital Foundation grant-funded program**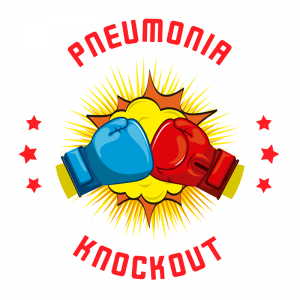 In March 2017, the NCHA Board of Trustees approved a quality goal to reduce statewide pneumonia (PNE)  [glossary_exclude]mortality[/glossary_exclude] and readmission rates.  Specifically,
the goal was to: (1) Reduce pneumonia [glossary_exclude]mortality[/glossary_exclude] rates by 7.5% and (2) reduce pneumonia readmission rates by 5.4%.  Achieving these goals will prevent 950 readmissions, save 1,000 lives and more than $8.8 million.
94 member acute care hospitals & health systems pledged to participate in the Pneumonia Knockout Campaign. NCHA staff, with guidance from a statewide Advisory Group, provided technical support, data, education and best practice learning/sharing to member organizations and community providers to support this work.