Months into the COVID-19 pandemic, the healthcare supply chain remains strained due to the high demand for personal protective equipment (PPE). Here are some resources to help.
NCHA Strategic Partners (NCHASP) has developed a collaborative purchasing model to assist in acquiring some of the personal protective equipment (PPE) that is most needed for healthcare facilities in North Carolina.The goal is to aggregate volume from all classes of trade (COT) including, but not limited to: hospitals, long-term care (LTC), skilled nursing facilities (SNF), home health, hospice, palliative care, physician practices, local public safety and local emergency management (EMS).  Facilities can work together with some of the non-traditional suppliers (not on a group purchasing organization – GPO) to obtain PPE.  The NCHASP team designed a "hub and spoke" model which refers to a distribution method in which a centralized hub exists. Everything either originates in the hub or is sent to the hub for distribution to consumers. From the hub, goods travel outward to other locations, called spokes, for further processing and distribution.
NCHASP created a COVID-19 Collaborative PPE Purchasing Questionnaire to gauge how much each facility will need of certain PPE so we can have a better idea of aggregated volume for each hub and participating spokes.  To participate in the next collaborative purchase please complete the questionnaire and enter quantities of each of the items you anticipate your facility will need for the coming months.
Interested in participating in an upcoming collaborative purchase? Clink the link below to enter your needs in our questionnaire form.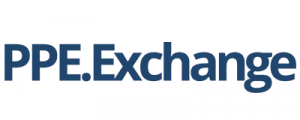 The Digital PPE Marketplace — No Fee or Subscription for Buyers, Transparent Pricing, Verified PPE Vendors
PPE.Exchange is a transparent marketplace connecting hospitals and healthcare providers to verified manufacturers of personal protective equipment (PPE). Various classes of trade can collaboratively purchase and reach the required minimum of quantity for PPE supplies. PPE.Exchange handles payments, tracking and validation – saving time and money for both seller and buyers of PPE.
PPE Exchange is the world's first marketplace to leverage blockchain technology to verify regulatory compliance and track order agreements so you can purchase with confidence.
The PPE.Exchange Process:
Apply to become a buyer
Access to available PPE for immediate purchase
Filter by location, item, price, etc.
Make an informed purchase decision
View verification documentation for PPE, vendor, and manufacturer
Checkout seamlessly with ACH or credit card (ACH fee: .8% fee max of $5, Credit card fee: 2.9% + $0.30)
Create a single order with multiple buyers, each bill individually
Visit http://www.ppe.exchange to request a log in.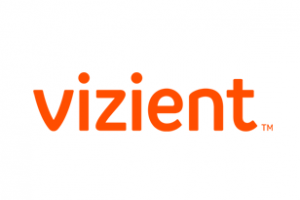 Ensuring supplies are where they are needed, when they are needed has never been simple, even before COVID-19. Vizient, Inc. has been actively working to help improve supply resiliency. Vizient has created new purchase opportunities for personal protective equipment including:
Vizient's spot buy strategy utilizes a variety of traditionally bid and no-bid contracted manufacturers, including non-healthcare manufacturers, to help expand capacity for essential products. The spot buys are limited-time offers that Vizient member hospitals can take advantage of immediately to increase their supply of select PPE items while supplies last. This new sourcing strategy has been developed to help hospitals better meet their immediate needs for PPE products, which have been in high demand due to the COVID-19 pandemic.
Vizient expanded its successful Novaplus® Enhanced Supply Program to include the seven most critical types of personal protective equipment. In addition to essential medications, this program will now include essential products used for the treatment of patients with COVID-19.
For more information, contact DisasterResponse@vizientinc.com and visit https://www.vizientinc.com/covid-19 for all your supply needs.
NCHA Staff Contact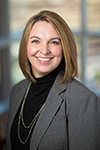 Jody Fleming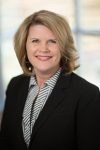 Irene Watts
Regional Director of Sales – Western NC
Strategic Partners
704-771-4025
iwatts@ncha.org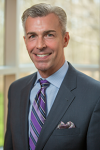 Greg Wells
Regional Director of Sales – Eastern NC
Strategic Partners
919-677-4140
gwells@ncha.org