On behalf of our member organizations, which include more than 130 hospitals and health systems across our state, The North Carolina Healthcare Association is excited to announce that there will be no threat to in-network access for State Health Plan members in 2020.
We are thankful for the State Treasurer's willingness to work with us and our member organizations to find a reasonable solution for State Health Plan members. State employees, retirees, and their families will continue to have in-network access to their trusted North Carolina hospitals and doctors without any disruption to their healthcare coverage, risk of paying higher out-of-pocket costs, or driving further distances.
In 2020, in addition to the North Carolina State Health Plan Network, the State Health Plan will continue to include the Blue Options Network, which means that those hospitals and health systems that did not sign on to the proposed changes to the State Health Plan will continue to be in-network and be accessible for patients as they always have.
THE STATE HEALTH PLAN
The State Health Plan (SHP) covers more than 720,000 members, including teachers, state government employees, law enforcement officers, retirees, current and former lawmakers, state university and community college personnel, and their families. We are pleased that the treasurer decided to work with our members to find a solution that ensures that all of these individuals – our patients — can continue to see their trusted physicians, specialists, and local hospitals for the care they need and deserve.
While we appreciate the treasurer's interest in initiatives to reduce the costs of care – efforts that we are actively working on, as well – it is important to note that healthcare providers and hospitals are only a piece of the puzzle and that there are many other factors that are also contributing to rising healthcare costs. NCHA and our member organizations look forward to continuing to work with the treasurer and the General Assembly to develop a stronger, sustainable, and transparent future for the State Health Plan for North Carolina's overall healthcare environment.
We believe that State Health Plan members deserve health insurance that provides them in-network access to high-quality care with their trusted local physician or specialist. Our hospitals and doctors across the state work hard every day to provide important healthcare services to all of their patients, which include State Health Plan members. We need the State Health Plan to do its job and fulfill its promise of providing the in-network access and insurance coverage its members deserve.
Chronic disease is the most common reason for preventable emergency departments visits and hospital readmissions. Through a partnership with local EMS, Johnston Health is helping patients with chronic obstructive pulmonary disease (COPD) stay healthy at home.
Learn how your community hospital is working 24 hours a day, 7 days a week, every day of the year to help you and your family. Our hospitals enhance the quality of life in North Carolina by partnering with other community organizations and committing valuable resources to keep people healthy. Not only do our hospitals and health systems have to be prepared for minor illnesses and major catastrophes, they also care for the sickest and most vulnerable of our neighbors.
In its first year of operation, an employee health clinic operated by Vidant Health helped the City of Greenville save more than $140,000 in healthcare costs. The value-based care offered through this partnership offers employees and families quality healthcare with no co-pays to incentivize care for minor illnesses and injuries before they become costly problems.
Voices for health
We look forward to working with the State Treasurer as we come together to find a solution for members of the State Health Plan.
We cannot fix the problems with health care with a shock-and-awe model. We need to take baby steps and work collaboratively.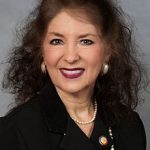 Rep. Donna White – NC House District 26 (Johnston County)
…like most employers, any decision the school system makes for our teachers and staff keeps these valued employees at the center. We carefully study and engage in conversations with experts before moving forward. I believe all state employees deserve this kind of consideration and urge North Carolina elected officials to take the time to thoughtfully consider and study any changes made to the State Health Plan.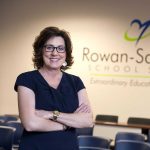 Lynn Moody – Superintendent, Rowan-Salisbury Schools
It is poor governance to allow decisions of such magnitude to be made in a vacuum, and without consideration of the unintended, negative consequences.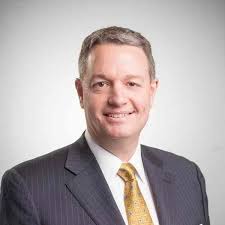 Sen. Jim Perry – NC Senate District 7 (Lenoir and Wayne counties)
Rural hospitals are on the margins. There would be some that would stand to lose in this, and I've made no secret that part of my role down here that I see is to protect rural health care.

Rep. Josh Dobson – NC House District 85 (Avery, McDowell and Mitchell counties)
When I think of the impact this will have on our community and our (hospital) staff, I see community members threatened medically due to loss of services and see the livelihood of our staff threatened.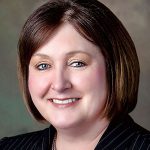 Judy Bruno – President, Vidant Roanoke-Chowan Hospital
I think it's a myopic approach that has been taken. At the end of the day, I think it would be an enormous benefit if cooler minds ask to take a step back and look at it from a greater approach of how do we deliver health care and bring in stakeholders to this process so we can have a more comprehensive approach.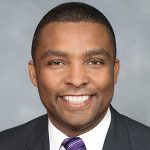 Sen. Don Davis – NC Senate District 5 (Pitt and Greene counties)
There will need to be some compromise and I am still gathering as much information as I can to be a better informed legislator. This will help me make the best decision possible for our region, the taxpayers and the businesses that have made a significant investment in our rural communities.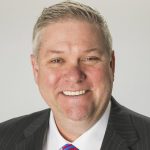 Rep. Chris Humphrey – NC House District 12 (Lenoir and Pitt counties)
We want a plan that we're involved in creating — not a plan that is imposed upon us that we have to respond to. We want a collaborative resolution that supports our communities in a sustainable way.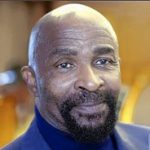 Rev. Richard Joyner – Rocky Mount City Council member
…the approach that is being put forth by the state treasurer really seeks only to sort of change unit pricing. It has no long-term impact on the underlying driver of escalating costs, which is poor health status…
Hear more

Terry Akin – CEO, Cone Health
We have a large number of state employees in Burke County who rely on our services, and we're concerned this plan will give them less options. In the everchanging healthcare landscape, sustaining the quality and availability of healthcare provided to this community is our number one goal.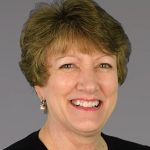 Kathy Bailey – President and CEO, Carolinas HealthCare System Blue Ridge
The treasurer, he needs to take time to come to eastern North Carolina and spend time here and get to know the issue before he makes a decision. We need to recognize and no longer sit home and complain.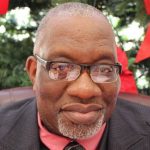 Rev. Roy Gray – Pastor at City Hill Missionary Baptist Church, Williamston, N.C.
Improving the health of the communities where we live and work is the collective mission of North Carolina's hospitals and health systems. Creating a stronger, more sustainable state health plan is an important task that requires engagement from all parties involved.
Hear more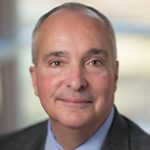 Steve Lawler – President & CEO, NCHA
Health systems have a duty to care for every patient. As an elected official, the treasurer has a duty to serve every citizen of North Carolina. If his proposal is enacted, it will compromise our ability to provide essential services — and people who live in rural markets will be impacted most.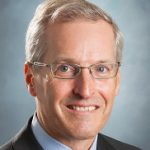 Michael Waldrum, MD – CEO, Vidant Health