The healthcare workforce in North Carolina…
Excellent healthcare workers are trained in North Carolina
In North Carolina colleges and universities, there are 87 nursing programs with about 5,900 seats. Of these, 68% were filled in 2022. (American Association of Colleges of Nursing)
North Carolina has 58 Community Colleges that enroll over 500,000 students annually, and  offer excellent training for many types of healthcare workers. Programs available throughout the state help workers learn and practice new skills.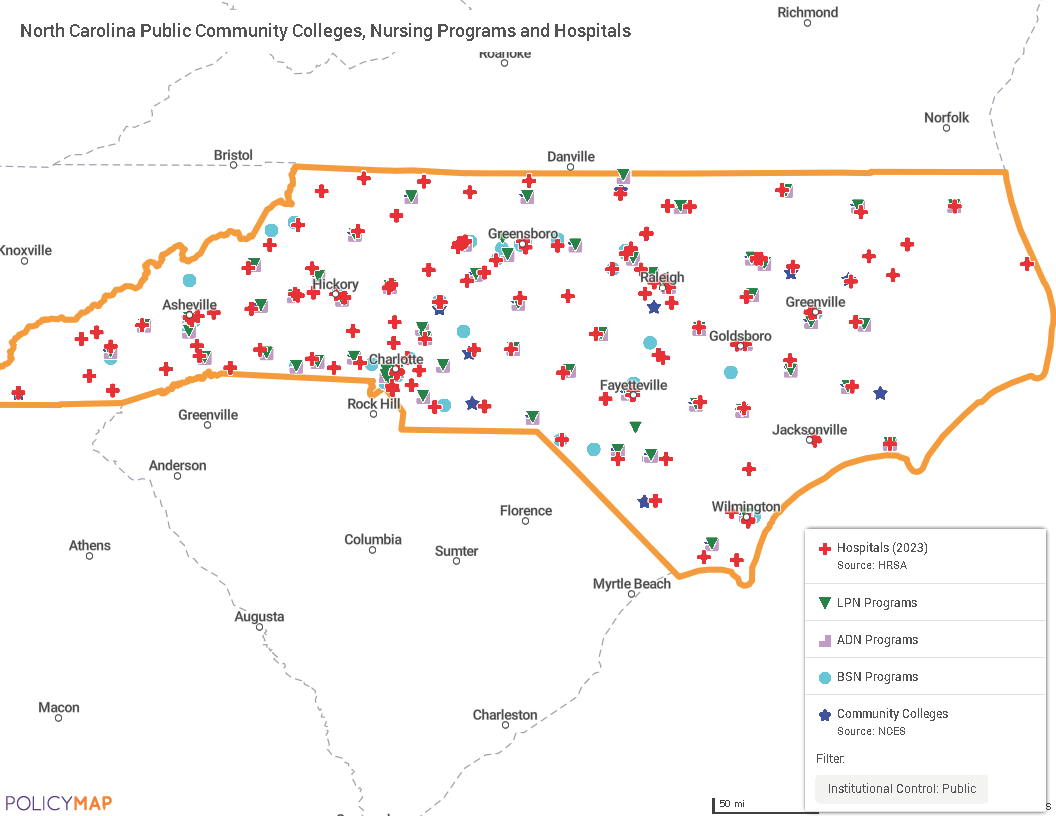 Health systems and hospitals directly create about 268,000 jobs, making them one of the 10 largest employers in 92 out of North Carolina's 100 counties.
Learn more in the 2022 RTI Economic Impact Report
Training Tomorrow's Workforce

North Carolina hospitals help train the next generation of health care professionals.
Click to read how North Carolina Community Colleges contribute to training healthcare workers
Examining the Role of Community Colleges in Training Healthcare Workers, a recent study from the Community College Research Center (CCRC), highlights affordable and accessible educational opportunities. For example, community colleges hold the largest share of program offerings in four instructional program groups: mental/social health (76%); allied health [diagnostic, intervention and treatment] (68%); clinical/medical laboratory science (69%); and practical nursing (58%).
Many community college programs partner with hospitals and health systems for hands-on experience.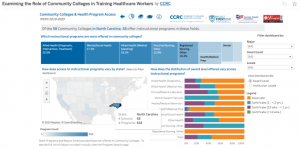 More healthcare workers will be needed for our growing population
By 2033, North Carolina faces an estimated shortage of 12,500 RNs (or 11% of the projected RN workforce). Shortages in other professional areas, including physicians and allied health workers, will also impact healthcare.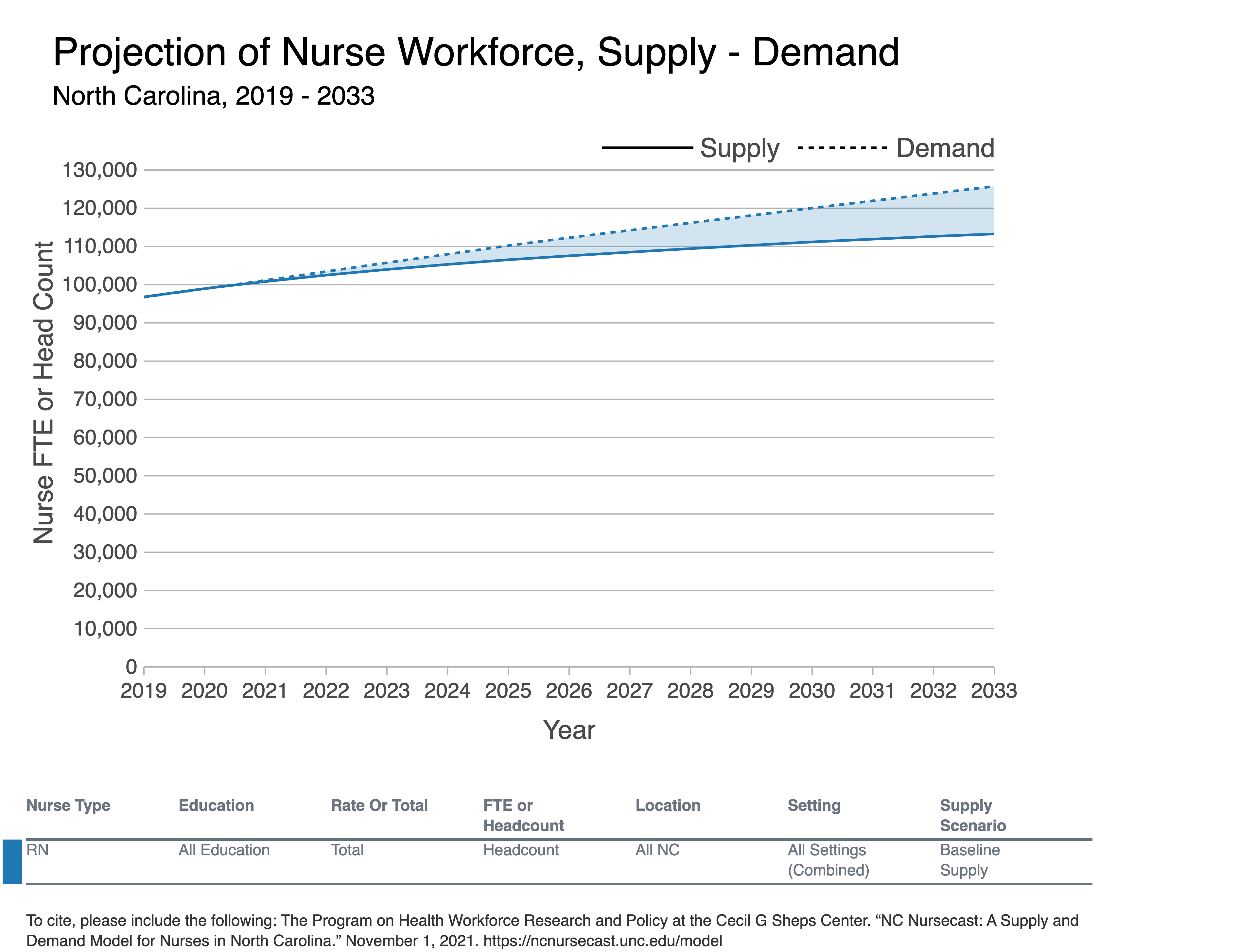 Understanding supply and demand

Nursing shortages are projected for the coming years.
Click to read more about projected workforce shortages in North Carolina.
By 2033, North Carolina faces an estimated shortage of 12,500 RNs (or 11% of the projected RN workforce) across all settings, but there is significant variation by setting. Hospitals will experience the largest shortage of RNs in terms of absolute numbers by 2033, and nursing home/extended care/assisted living settings will face the largest shortage relative to their projected workforce supply.
Shortages in one setting affect the care provided in other settings. For example, when staffing shortages limit care in nursing homes, it becomes more difficult to discharge patients from hospitals in a timely way.
Projections are from NC Nursecast, an interactive, web-based tool that forecasts the future supply and demand for Registered Nurses (RNs) and Licensed Practical Nurses (LPNs) in various practice settings in North Carolina.
Source: The Program on Health Workforce Research and Policy at the Cecil G Sheps Center. "NC Nursecast: A Supply and Demand Model for Nurses in North Carolina." November 1, 2021. https://ncnursecast.unc.edu/briefs/settings/
Healthcare workers find joy in their work
North Carolina's skilled physicians, nurses, advanced care providers, and administrative staff carry out the mission to improve the health of all North Carolinians.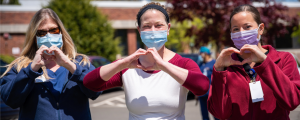 Fulfilling Work in Healthcare

Healthcare workers speak out about their jobs
Click to read about what brings healthcare workers joy at work
The Joy of Working in Healthcare video series features a few of the more than 268,000 individuals who work in health systems and hospitals across the state. From bedside care to environmental services, learn about the work they do and what inspired them to pursue a career in healthcare. They also offer some suggestions on what personal qualities would help someone to succeed in their line of work.
Healthcare workers deserve our support
NCHA and partners are working to support healthcare workers and communities across North Carolina.