In 2020, the North Carolina Healthcare Association issued a statement on racism as a public health crisis where we expressed our commitment to work with members to create a healthier future for all North Carolinians. At NCHA's 2022 Winter Membership Meeting, we discussed how equity is a central part of healthcare quality. Health disparities in clinical care are measurable, identifiable, and addressable through straightforward action steps to ensure that all patients receive quality health care. As a first step, we announced the launch of a first-of-its-kind Equity of Care Resolution.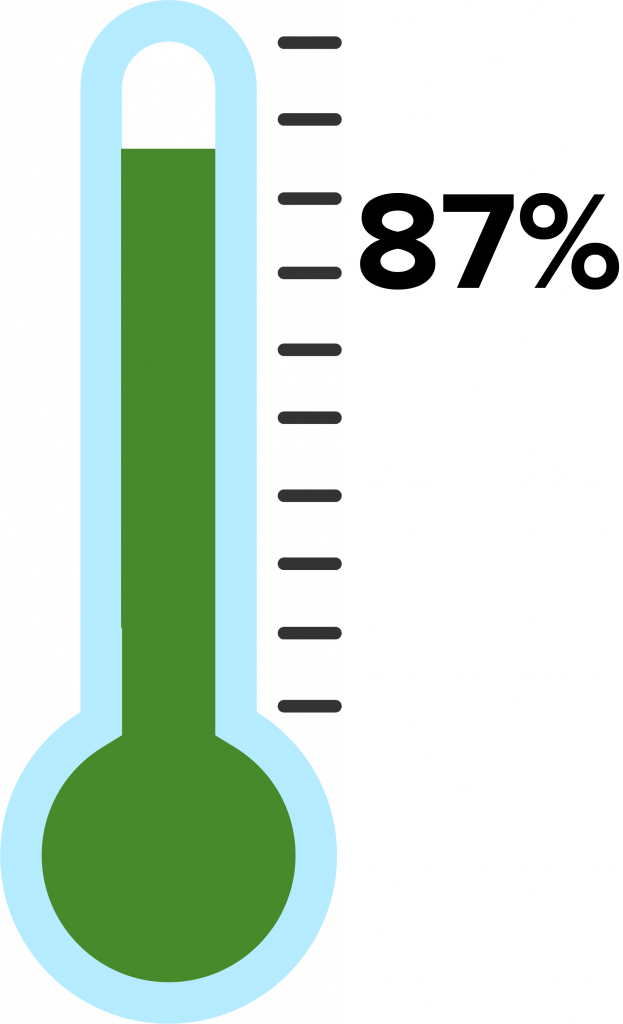 NCHA member hospitals and health systems have been invited to sign an Equity of Care Resolution to address racial disparities in care delivery. As of January 13, 2023, 87% of NCHA member hospitals and health systems have signed the Equity of Care Resolution. See the full list below. This member-driven effort is part of a multi-pronged approach to achieve equity of care in clinical settings by working together to reduce harm events and address bias in care delivery.
With guidance by NCHA's Health Equity and Data Policy Committees, the following quality metrics have been identified and approved for initial tracking by race and ethnicity:
readmissions for diabetic and congestive heart failure patients
number of postpartum hemorrhages (optional measure)
improvement to patient experience by tracking and reporting the rate of completion of HCAHPS surveys.
Member CEOs received an email from Melanie Grafals, NCHA's Equity Data Program Manager, through DocuSign with directions and a link to officially sign the resolution. Contact Melanie at mgrafals@ncha.org if you need assistance with the DocuSign document.
Click here to read the Equity of Care Delivery Resolution. A slide deck to share with your board about signing the resolution can be found here. NCHA has developed a Frequently Asked Questions document to provide clarity on the Resolution, Dashboard, measures, and data privacy.
NCHA recently hosted a virtual town hall panel discussion about how members are working together through the association to address racial disparities in care delivery. Click here to view the recording.
Dashboard

For more information on the selected measures, please click on the links below.
NCHA Equity Committee Chair
Frank Emory Jr., EVP & Chief Administrative Officer, Novant Health | NCHA Equity Committee Chair 
NCHA Equity Committee Members 
Mary Jo Cagle, MD, Chief Executive Officer, Cone Health 
Patrick Ebri, VP, Chief Engagement Officer, UNC Health Southeastern
John Gizdic, President & CEO, Novant Health New Hanover Regional Medical Center
Kevin High, MD, President, Atrium Health Wake Forest Baptist
Fernando Little, Vice President & Chief Diversity Officer, Atrium Health 
Roxie Wells, MD, President, Cape Fear Valley Hoke Hospital (NCHA Board Chair) 
Phyllis Wingate, FACHE, NCHA Life Member (NCHF Board Chair and NCHA Past Chair)
Here is the list of hospitals and health systems that have signed the NCHA Equity of Care Resolution (as of January 13, 2023).
Alleghany Health
Angel Medical Center
Atrium Health Anson
Atrium Health Behavioral Health – Charlotte
Atrium Health Behavioral Health Davidson
Atrium Health Cabarrus
Atrium Health Carolinas Medical Center
Atrium Health Cleveland
Atrium Health Kings Mountain
Atrium Health Lincoln
Atrium Health Mercy
Atrium Health Pineville
Atrium Health Stanly
Atrium Health Union
Atrium Health Union West
Atrium Health University City
Atrium Health Wake Forest Baptist
Atrium Health Wake Forest Baptist Brenner Children's Hospital
Atrium Health Wake Forest Baptist Davie Medical Center
Atrium Health Wake Forest Baptist High Point Medical Center
Atrium Health Wake Forest Baptist Lexington Medical Center
Atrium Health Wake Forest Baptist Wilkes Medical Center
Blue Ridge Regional Hospital
Broughton Hospital
Caldwell UNC Health Care
Cape Fear Valley Bladen Healthcare
Cape Fear Valley Hoke Hospital
Cape Fear Valley Medical Center
CarePartners Rehabilitation Hospital
Carolina's Rehabilitation-NorthEast
Carolinas Rehabilitation
Carolinas Rehabilitation-Mount Holly
CaroMont Health
Catawba Valley Medical Center
Central Carolina Hospital, A Duke LifePoint Hospital
Charles A. Cannon Jr. Memorial Hospital
Chatham Hospital UNC Health Care
Coastal Plain Hospital
Columbus Regional Healthcare System
Cone Health Alamance Regional Medical Center
Cone Health Annie Penn Hospital
Cone Health Behavioral Health Hospital
Cone Health Moses Cone Hospital
Cone Health Women's and Children's Center at Moses Cone Hospital
Cone Health Wesley Long Hospital
Dosher Memorial Hospital
Duke Raleigh Hospital
Duke Regional Hospital
Duke University Hospital
ECU Beaufort Hospital
ECU Bertie Hospital
ECU Duplin Hospital
ECU Edgecombe Hospital
ECU Health Chowan Hospital
ECU Health Medical Center
ECU Health North Hospital
ECU Roanoke-Chowan Hospital
Erlanger Western Carolina Hospital
FirstHealth Montgomery Memorial Hospital
FirstHealth Moore Regional Hospital
FirstHealth Moore Regional Hospital – Hoke
FirstHealth Moore Regional Hospital – Richmond
Frye Regional Medical Center, A Duke LifePoint Hospital
Granville Health System
Harnett Health
Harris Regional Hospital, A Duke LifePoint Hospital
Haywood Regional Medical Center, A Duke LifePoint Hospital
Highlands-Cashiers Hospital
Highsmith-Rainey Specialty Hospital
Hugh Chatham Memorial Hospital
Iredell Health System
Lake Norman Regional Medical Center
LifeBrite Community Hospital of Stokes
Maria Parham Health, Duke LifePoint Health
Martin General Hospital
Mission Hospital
Mission Hospital- McDowell
Nash UNC Health Care
North Carolina Specialty Hospital
Northern Regional Hospital
Novant Health Brunswick Medical Center
Novant Health Charlotte Orthopedic Hospital
Novant Health Clemmons Medical Center
Novant Health Forsyth Medical Center
Novant Health Huntersville Medical Center
Novant Health Kernersville Medical Center
Novant Health Matthews Medical Center
Novant Health Medical Park Hospital
Novant Health Mint Hill Medical Center
Novant Health New Hanover Regional Medical Center
Novant Health Pender Medical Center
Novant Health Presbyterian Medical Center
Novant Health Rehabilitation Hospital, an affiliate of Encompass Health
Novant Health Rowan Medical Center
Novant Health Thomasville Medical Center
Onslow Memorial Hospital
Pardee UNC Health Care
Person Memorial Hospital, A Duke LifePoint Hospital
Randolph Health
Rutherford Regional Health System, Duke LifePoint Healthcare
Scotland Health Care System
Sentara Albemarle Medical Center
St. Luke's Hospital
Swain Community Hospital, A Duke LifePoint Hospital
The Outer Banks Hospital
Transylvania Regional Hospital
Triangle Springs Hospital
UNC Health Blue Ridge
UNC Health Care Hillsborough Campus
UNC Health Johnston
UNC Health Rex Holly Springs Hospital
UNC Health Southeastern
UNC Hospitals
UNC REX Healthcare
UNC Rockingham Health Care
WakeMed Cary Hospital
WakeMed North Hospital
WakeMed Raleigh Campus
Washington Regional Medical Center
Watauga Medical Center
Wayne UNC Health Care