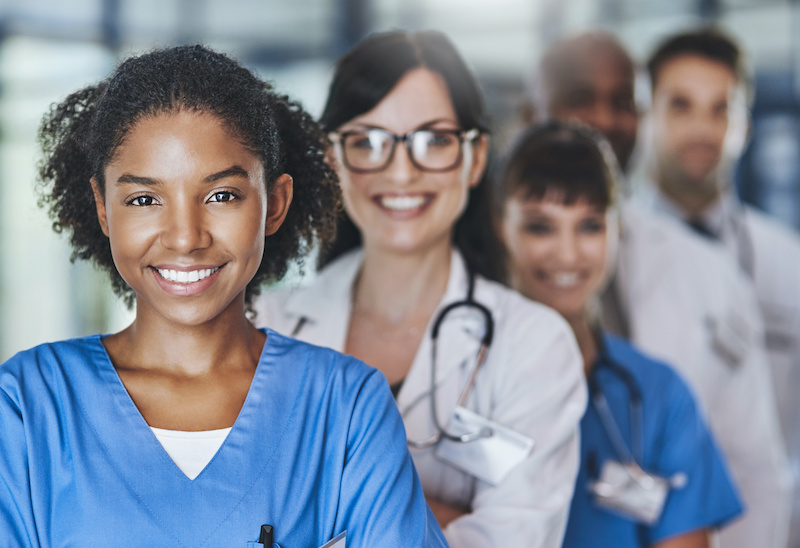 Creating and sustaining the healthcare workforce is essential to providing compassionate and quality care across our state. The recent pandemic exacerbated long-standing workforce challenges and added pressure to an already strained workforce. NCHA supports comprehensive solutions addressing the entire pipeline, from preparing tomorrow's healthcare leaders through world-class education programs to bolstering the resiliency of today's healthcare heroes with the resources they need to continue providing high-quality care.
NCHA has set an enterprise-wide goal of helping North Carolina's hospitals & health systems be the best industry to work for in the state. The Association, Foundation and NCHA Strategic Partners are working with an advisory committee to implement a Workforce Plan. Our three areas of focus include:
Pipeline and workforce development
Retention, burnout, and care delivery
Violence, safety, and trust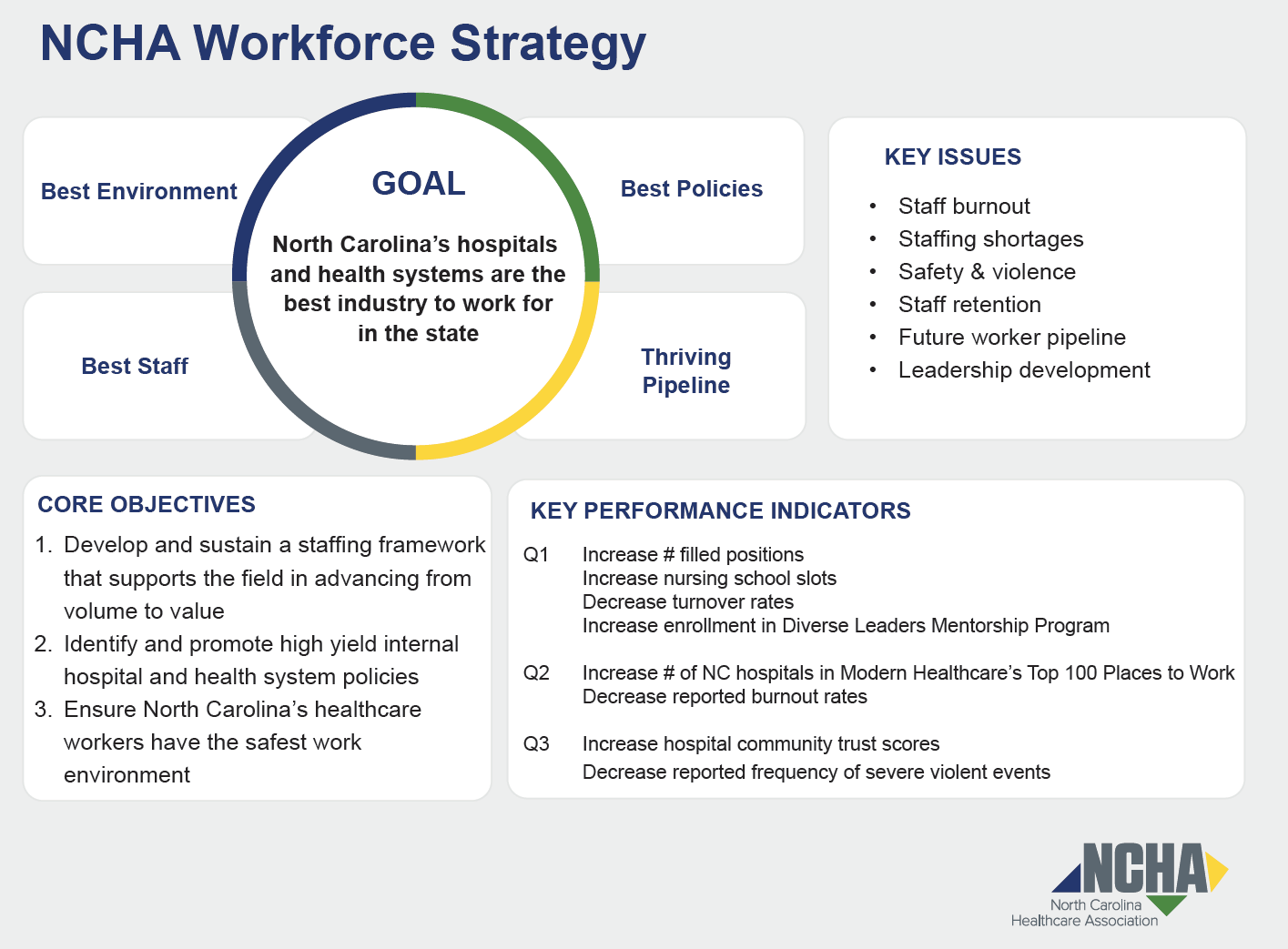 Workforce Data
Coming soon. NCHA uses data-driven storytelling to highlight the current workforce landscape in North Carolina.
Workforce Resources
Find resources to help address workforce challenges — includes links to partners, reports, white papers and more.
Workforce Business Solutions
Learn more about Strategic Partners' workforce solutions, including pilot programs and business services.
Mentorship Program
NCHA supports a nine-month-long mentorship program to inspire and equip high-achieving women and men from underrepresented communities to the next level in their career development.
Workforce Stories
Watch videos and read stories featuring efforts by North Carolina hospitals and health systems to support healthcare workers, cultivate resilience, and develop the next generation of healthcare professionals.