North Carolina has an unprecedented opportunity to support the health of our most vulnerable citizens. Since 2020, our healthcare system has been under tremendous stress. Hospitals have used up their reserve funds to continue to operate and care for their communities. Federal funds are being made available to help. North Carolina can apply for these funds at no cost.  
Why do hospitals need our support? 
Trends for North Carolina hospitals reflect national trends, in which operating margins have decreased and costs have increased.

 

Hospitals provide a safety-net of care for ALL North Carolinians.

 

Rural hospitals are at greatest risk of closure, which would hurt rural communities.

 

North Carolina faces workforce shortages. We need funds to invest in workforce development.

 
Hospitals Serve All, But Face Financial Challenges
From January through June 2022, more than 60% of North Carolina's hospitals had a negative operating margin [1]. A negative operating margin is when it costs more money to provide patient care than hospitals are able to generate. A perfect storm of reduced payment rates and increasing costs is pushing more and more hospitals into this situation. 
Financial pressures include workforce cost and supply expense increases, underpayment – especially from government payers – and tax increases.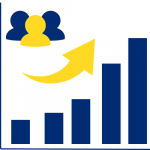 in labor costs compared to 2019 [2]
Labor generally constitutes 50% or more of a hospital's expenses, followed by supplies and drugs at about 25%.  Not only are labor costs skyrocketing, but other expenses are increasing too. Drug and supply costs increased 17% compared to 2019. Three-quarters of a typical provider's costs are currently under intense expense pressure [3].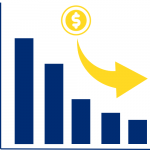 $2.3 billion underpayment
on safety net services [4]
North Carolina hospitals incur a $2.3 billion reimbursement gap (cost deficit) for safety-net services to low-income patients. They make up this difference because they are committed to serve their communities.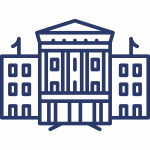 $200 million tax increase
due to Medicaid restructuring.
In 2021, the state surprised hospitals with an unexpected $200 million tax increase due to the funding structure of Medicaid. The federal government pays states a percentage of the cost of Medicaid and states must fund the remaining non-federal share. In North Carolina, the state funds part of its share by taxing hospitals. [5]
Hospitals Drive Local Economies
Health systems are economic engines for their communities. The presence of a hospital can further boost local economies, as access to high-quality and convenient healthcare for their workforces can draw in new businesses.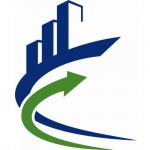 515,000 jobs are supported by hospitals and health systems
which makes up 8% of all jobs in the state [7]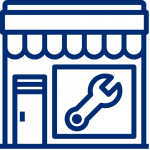 $40 billion in gross domestic product (GDP)
approximately 6.5% of the total value of goods and services produced by all industries in the state. [8]
What Hurts Hospitals Hurts Rural Communities
More than 57 million rural Americans depend on their hospital as both an important source of care and a critical component of their area's economic and social fabric. [9]. In North Carolina, 4.6 million people, or 44% of the population, live in rural areas. [10] Rural hospitals are facing challenges from many sides, including: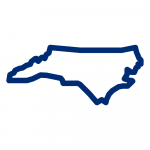 2.3 million rural citizens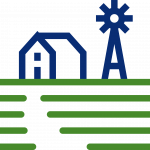 $400 million in unreimbursed costs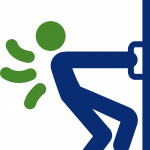 25% of rural hospitals at risk
Rural health systems work with federal and state partners to identify Health Professional Shortage Areas. They offer state-based practice incentives to attract health professionals to medically underserved areas.
Community hospitals are expanding programs to attract doctors- and nurses-in-training and help them build their careers and lives in rural areas. Health education initiatives also help create jobs and opportunities for local residents.
A Healthcare Access and Stabilization Program will compensate rural hospitals for about 90% of their unreimbursed costs and provide much-needed additional funds.  
North Carolina has had 11 rural hospital closures since 2005, the third highest rate nationally [15]. In addition, services offered by some hospitals have been reduced: Between 2013 and 2020, nine maternity units closed in the state. Out of the 11 rural hospital closures, four of these hospitals were converted to provide other types of care.[16]
Let's Support Healthcare Access and Stabilization
The Hospital Access and Stabilization Program offers an opportunity to support the health of the most vulnerable North Carolinians, their hospitals and their communities. The benefits include:
North Carolina could receive up to $1.8 billion in federal dollars to improve access to care for Medicaid patients.
No cost to our state.
Possible bonus of $60m for our General Fund to support state priorities.
Ideal timing to create positive impact when paired with Medicaid Expansion.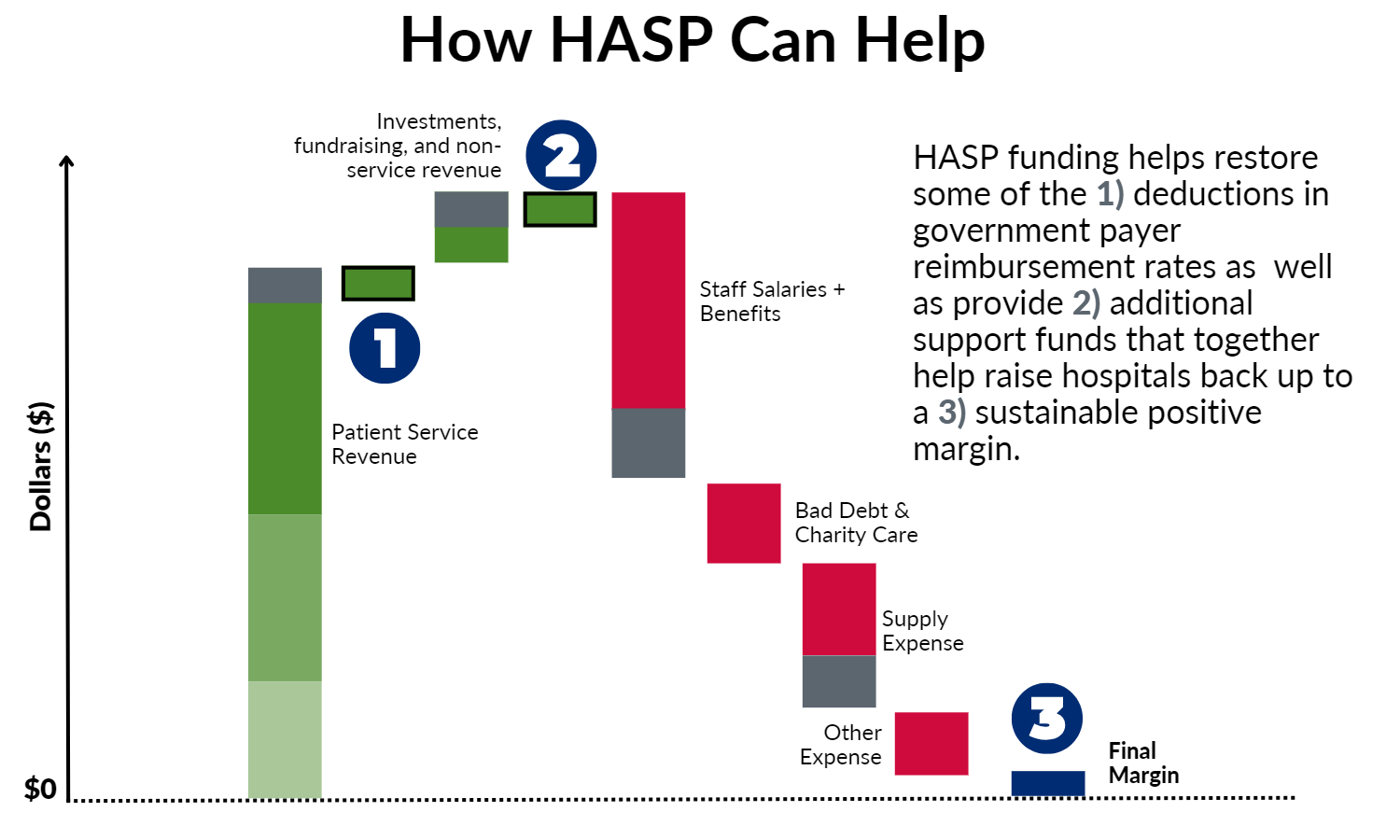 The Centers for Medicare and Medicaid Services (CMS) has approved directed payment programs similar to HASP in 14 states (3 programs pending).* Of those approved, 6 did not even include plans to expand Medicaid.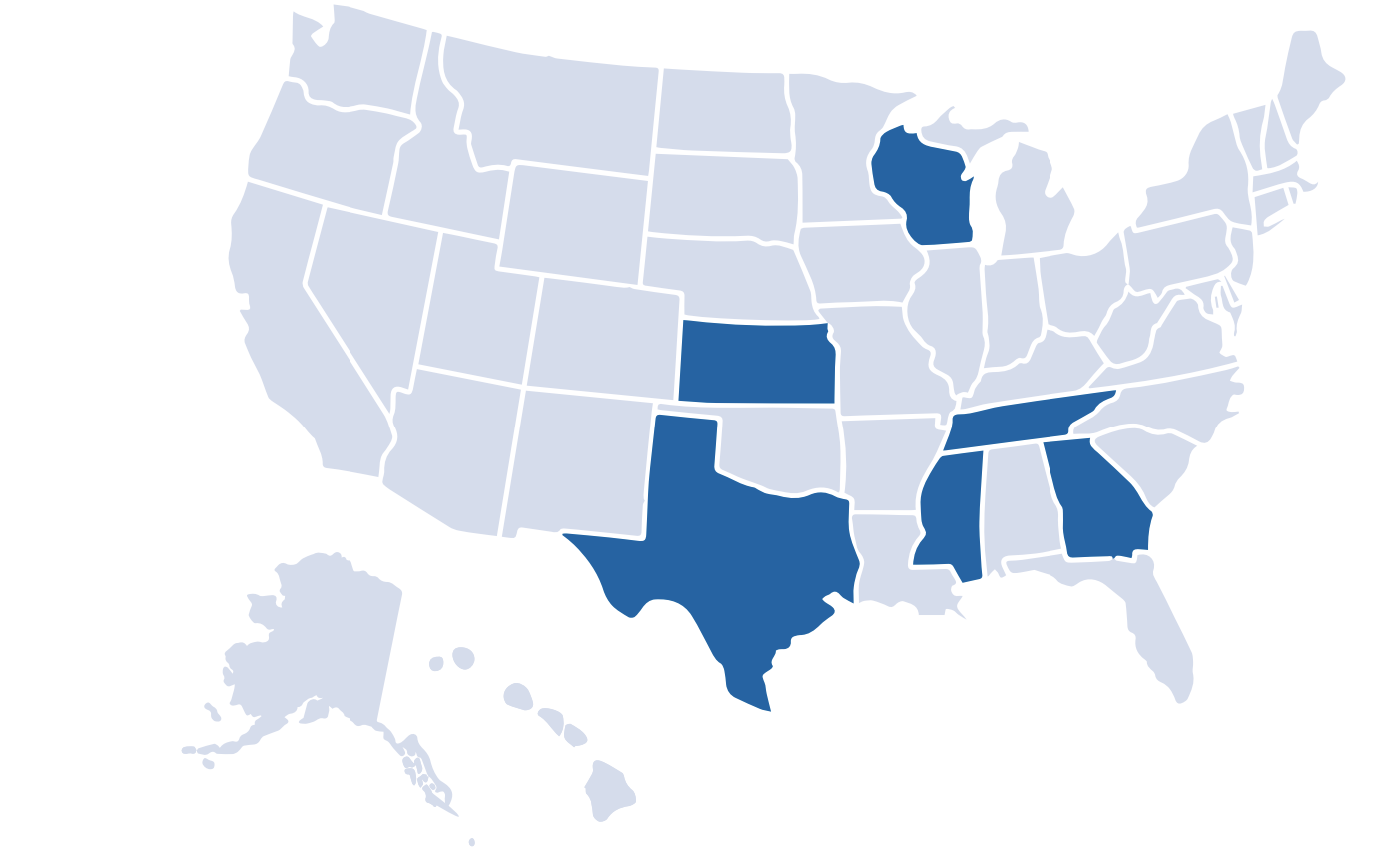 Tell legislators we support the Hospital Access and Stabilization Program.
You can find your representative and send him or her and email below.
State of Healthcare in North Carolina 2022 Impact Report, p.33. NCHA, December 2022. https://www.ncha.org/impact-report/
Healthcare Financial Management Association (HFMA), "News Briefs: Hospital labor costs rose by almost 40% between 2019 and early 2022," 2022. https://www.hfma.org/operations-management/labor-cost-management/news-briefs-hospital-labor-costs-rose-by-almost-40-between-201/
Kaufman Hall The Financial Effects of Hospital Workforce Dislocation, May 2022. https://www.kaufmanhall.com/sites/default/files/2022-05/KH-NHFR-Special-Report-2.pdf
State of Healthcare in North Carolina 2022 Impact Report, p.32. NCHA, December 2022. https://www.ncha.org/impact-report/
North Carolina Healthcare Association (NCHA), "Healthcare Access and Stabilization Program – Resources." https://www.ncha.org/hasp-resources/
org. Strong medicine: Why Medicaid expansion is the right treatment for rural hospitals.August 2019.  https://www.ncjustice.org/publications/strong-medicine-why-medicaid-expansion-is-the-right-treatment-for-rural-hospitals-economies/
The Economic Impact of North Carolina's Health Systems and Hospitals. RTI International, December 2022. https://www.ncha.org/economic-impact/
Rural Health Services. American Hospital Association report, retrieved February 2023. https://www.aha.org/advocacy/rural-health-services
Michael Cline. NC Office of State Budget Management. Is North Carolina Urban or Rural? November 2020. https://www.osbm.nc.gov/blog/2020/11/19/north-carolina-rural-or-urban
State of Healthcare in North Carolina 2022 Impact Report, p.6. NCHA, December 2022. https://www.ncha.org/impact-report/
NC Nursecast: "Key Findings from the NC Nursecast Supply and Demand Model," UNC Program on Health Workforce & Research, 2021. https://ncnursecast.unc.edu/key-findings/
Health Resources and Services Administration. Data Downloads, 2022. https://data.hrsa.gov/data/download#SHORT
Center for Healthcare Quality and Payment Reform (CHQPR), "The Impact of the Pandemic on Rural Hospitals," 2022. https://ruralhospitals.chqpr.org/downloads/Pandemic_Impact_on_Rural_Hospitals.pdf
Ibid.
Ibid.
North Carolina Healthcare Association (NCHA), "Healthcare Access and Stabilization Program – Resources."

https://www.ncha.org/hasp-resources/